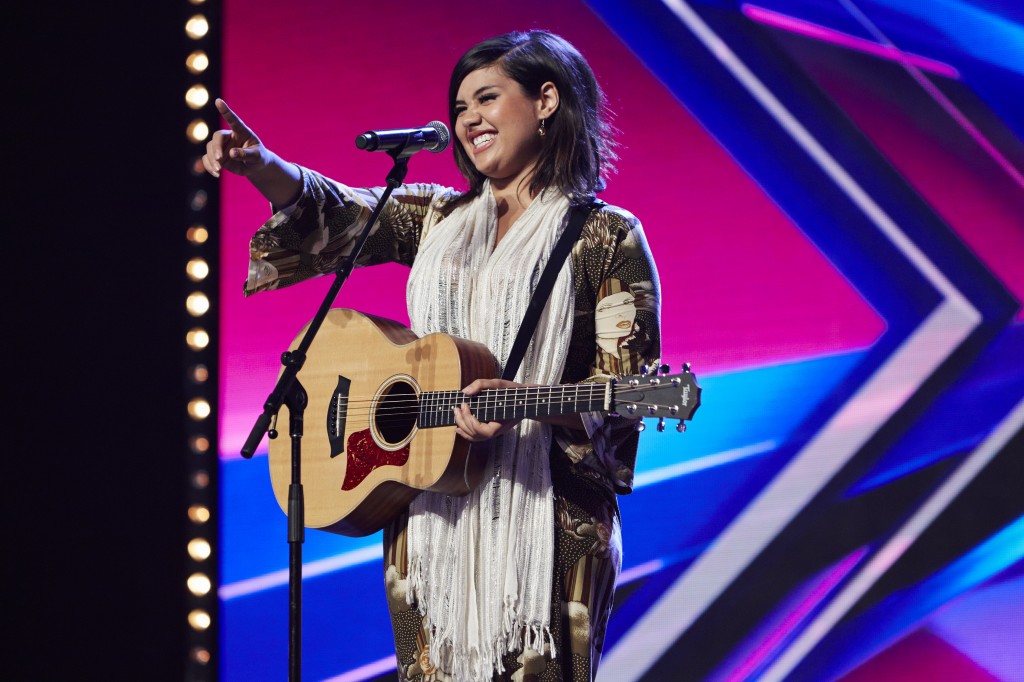 Ellie Lovegrove's flame is burning brighter than ever as she takes her place in X Factor's top 24 after the highly competitive 'super boot camp'. She's now getting ready for 'home visits' and hoping to make her way to the final stage of the competition – Live shows.
This 19 year old woman is a descendant of the Ngarrindjeri nation has been passionate about music for as long as she can remember. Winning X Factor would mean the world.
"Winning X Factor would be incredible. It would open up a lot of opportunities for me as an artist.  It's definitely something that I would love to happen," says Ellie.
"I know there are a lot of opportunities that the show can provide for a musician like me and that was the main reason I auditioned."
"My performances have gone really well, I've got really good feedback from the judges and audience, so I've been really happy with it so far but there's always room for improvement," she says.Ellie wowed Australia last month with her rendition of Alicia Key's 'Girl On Fire,' and most recently performed Robyn's 'Call Your Girlfriend,' in what was a soulful and passionate performance met by a standing ovation.
"I was shaking like a leaf when I auditioned; it was the scariest thing I think I've ever done. It was intense – there was something like 7500 people in the crowd at the first audition.
"I think the most intimidating thing was being in front of the judges – musicians of that calibre are incredible and performing in front of them, you obviously want to do your best – there was a lot of pressure but it was so much fun."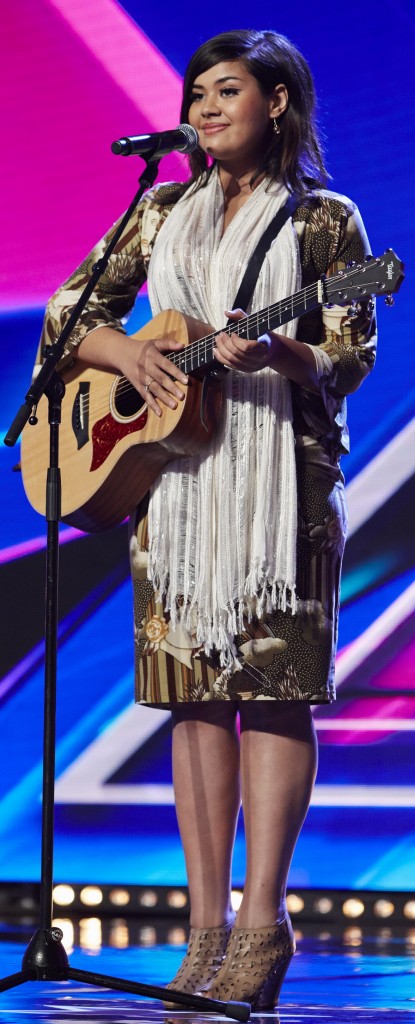 With judges like Redfoo, Ronan Keating, Natalie Bassingthwaighte and Dannii Minogue guiding her throughout the competition, she is looking forward to learning more from them and connecting on a personal level at home visits.
"They're great – there's only so much that they can give you advice on when they're trying to work you out as an artist, and boot camp provides the opportunity for them to see who you are as an artist," she says.
"At the moment they're giving us more leeway to get a feel for ourselves as artists but as home visits come around there will be more chances for them to get to know us on a more personal level."
Ellie's father, who passed away when she was 10 years old, was a country music singer and she cites him as one of her major influences for getting into music.
"It started off with my Dad, and my family are huge fans of country music so that is what I started off doing. I loved it to begin with and started performing country music when I was 12," she says.
"You can't waste any opportunities that come along in life especially with music because it's a very hard industry to get into, so as soon as I had the chance to audition I was there as soon as possible."
As well as the influence from her family, Ellie has been inspired by some of the biggest names in Australian music and aspires to reach their status in the future.
"I'd love to be big and able to inspire people the same way Jessica Mauboy, Casey Donovan, Gurrumul Yunupingu and Archie Roach did me," she says.
"I've been lucky enough to watch those people grow as artists and do amazing work and I'd love to collaborate with them and be at their level in the industry."
She says that she is very proud of her Aboriginality and hopes to show young Aboriginal and Torres Strait Islanders that they're the choreographers of their dreams and nothing is unachievable.
"I honestly believe that knowledge is power and if we can keep encouraging our young people to be proud of who they are regardless of the challenges they face, we can have a stronger future for everyone."
When she isn't dropping jaws with her music, she is studying it at University and enjoys spending time with her family above all and has received support from them, as well as friends and community throughout her journey.
"I've had so much support from my immediate family and my friends have been great. There are always people in the community who are there to support you," she says.
"Sometimes there is negativity which I tend to ignore. It'd be good to get positive feedback all the time but as a musician it can't be always be perfect. I take whatever support I can get and run with it because that's what means the most to me. "