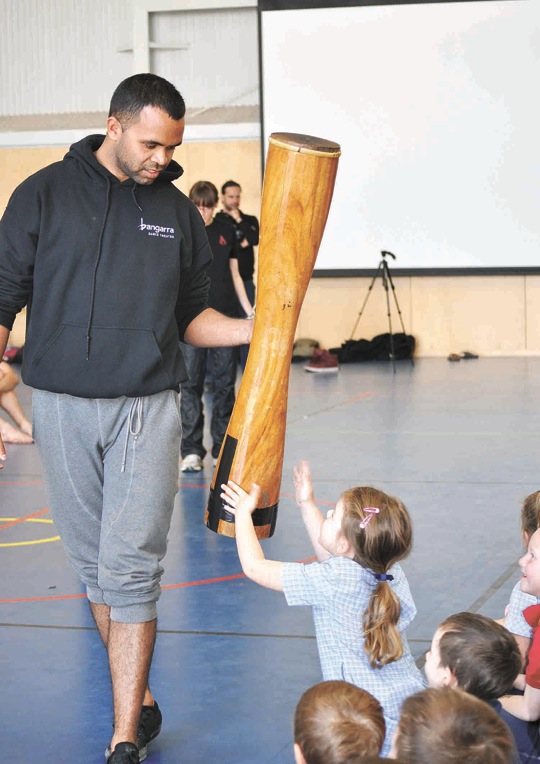 The breathtaking Kinship performance tour by award-winning choreographer Stephen Page will be touring Victoria this month and Hobart in September.
Performed by the iconic Bangarra Dance Theatre, the tour will also feature a series of workshops to inspire and engage Aboriginal and Torres Strait Islander communities, particularly young people.
"Our dancers are great role models for Indigenous young people. They come from diverse backgrounds, some from remote and others from urban communities," Stephen Page says.
"Each of them is part of the contemporary expression of over 40,000 years of continuous cultural practice. They help young people to see the value of rekindling their culture and being proud of their identity."
The Kinship tour will open at the Geelong Performing Arts Centre on August 15, 2013 and the production will then tour to Dandenong, Mildura, Warragul, Sale Frankston and Nunawading.
Following the Victorian leg of the tour, Hobart will host two performances at the Theatre Royal on September 12 and 13, 2013.
Three special dance workshops will take place at each local venue as part of the tour, starting with an introduction to Bangarra Dance Theatre. Those attending will then participate in a workshop with some of the dancers at Bangarra.
Bangarra's 2013 Outreach partner is BHP Billiton and the company is supporting their performances, educational workshops and community programs.
Workshops will take place at the following locations: Tuesday, August 13 at the Geelong Performing Arts Centre; Tuesday August 20 at the Drum Theatre in Dandenong; Friday August 23 at the Mildura Arts Centre; Tuesday August 27 at the West Gippsland Arts Centre in Sale; Tuesday September 3 at the Frankston Arts Centre; Friday September 6 at the Whitehorse Centre in Nunawading and Thursday September 11 at MacKillop College in Hobart, Tasmania.
Anyone interested in attending these workshops or requiring more information can contact [email protected] or call 02 9251 5333.