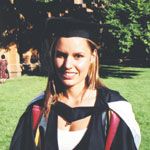 Looking to the future? Look no further.
Do you have aspirations to become a leader within your community?
Are you a young Indigenous person attending or about to attend secondary school or university?
Are you or your family currently living in a remote community?
Are you eligible to receive ABSTUDY, Youth Allowance, Assistance for Isolated Children or AUSTUDY?
Or;
Are you an educator or professional person who knows of young people who might fit these criteria?
Then you should know about the Indigenous Youth Leadership Program (IYLP)
The Indigenous Youth Leadership Program (IYLP) has been established by the Australian Government to help develop future Indigenous leaders.
The Government has committed $12.9 million between 2005 and 2009 to provide 250 secondary and university scholarships for young, talented Indigenous people to study at high performing government and non-government schools and universities in Australia. Scholarship participants will also be supported to undertake educational, personal and community development including orientation, study tours and practical leadership experiences.
If you are excited by the potential opportunities that an Indigenous Youth Leadership Program scholarship might bring to you and your community, please contact The Foundation for Young Australians.
The Foundation can be contacted by phoning 1800 252 316 or by emailing [email protected]
You can also log onto The Foundation's website at www.youngaustralians.org to download applications or find out more information.
Five university scholarships will be offered in 2006. The closing date to apply for these five scholarships is February 20, 2006.
Information about the 60 secondary school scholarships available in 2006 will shortly be available on The Foundation's website.