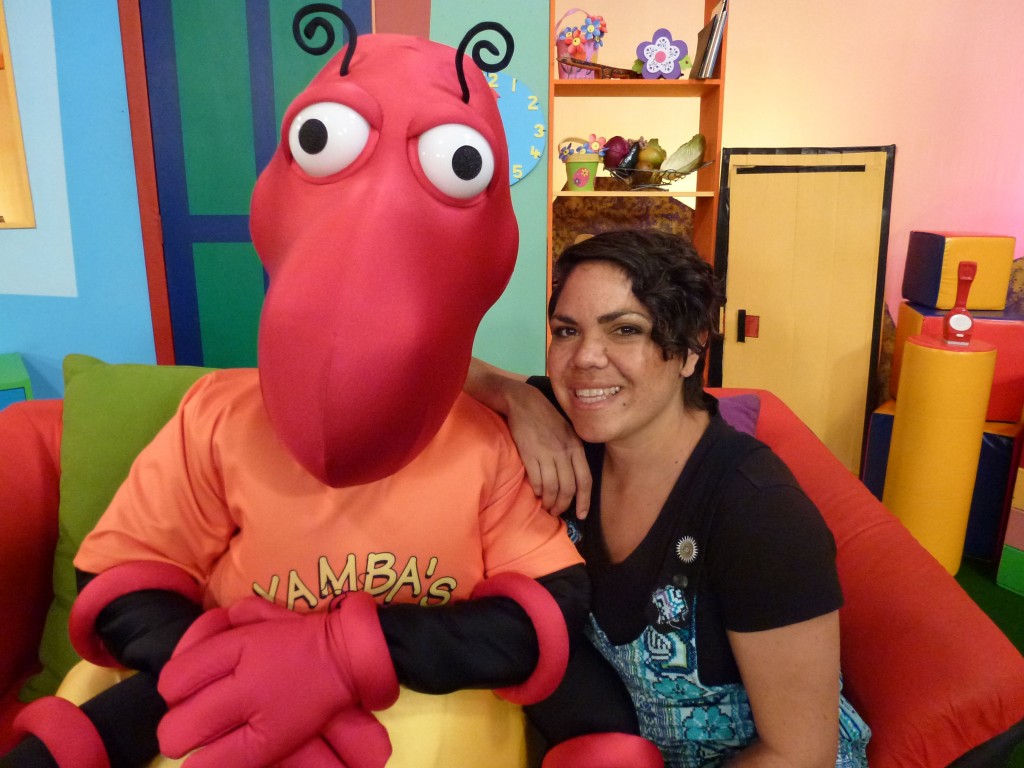 Yamba the Honeyant will be hitting the road with his best friend Jacinta Price in coming months, bringing their healthy living musical to early childhood centres in Cairns and the Torres Strait Islands.
The Yamba Roadshow stage show has been touring throughout the Northern Territory and Queensland since early 2011, and stars Yamba and his best friend Jacinta Price, both from the hit preschool television series Yamba's Playtime.
The Roadshow is a local community campaign project and has many components, however the musical performances and appearances have been presented to thousands of children since February 2011.
Some of the healthy living messages within the musical include getting a good night's sleep, water is the best drink for you, blowing your nose, washing your face and hands, brushing your teeth twice a day, healthy eating, exercising and visiting the doctor and dentist.
Yamba and Jacinta are especially looking forward to performing the healthy living show at pre-match entertainment for the Intrust Super Cup rugby league game, Northern Pride vs Sunshine Coast Sea Eagles in Cairns in July.
The Roadshow will then go on tour, performing for children on many of the Torres Strait Islands before returning again to Cairns for National Aboriginal and Islander Children's Day and International Day of World Indigenous People celebrations.
Not long after their return to Alice Springs in August, the Roadshow will be off on tour again to various communities and towns of Cape York Peninsula.
Yamba and Jacinta are 'antastically' excited about their Roadshow tours and are looking forward to singing and dancing with the children, and sharing ways to 'stay healthy and strong'.