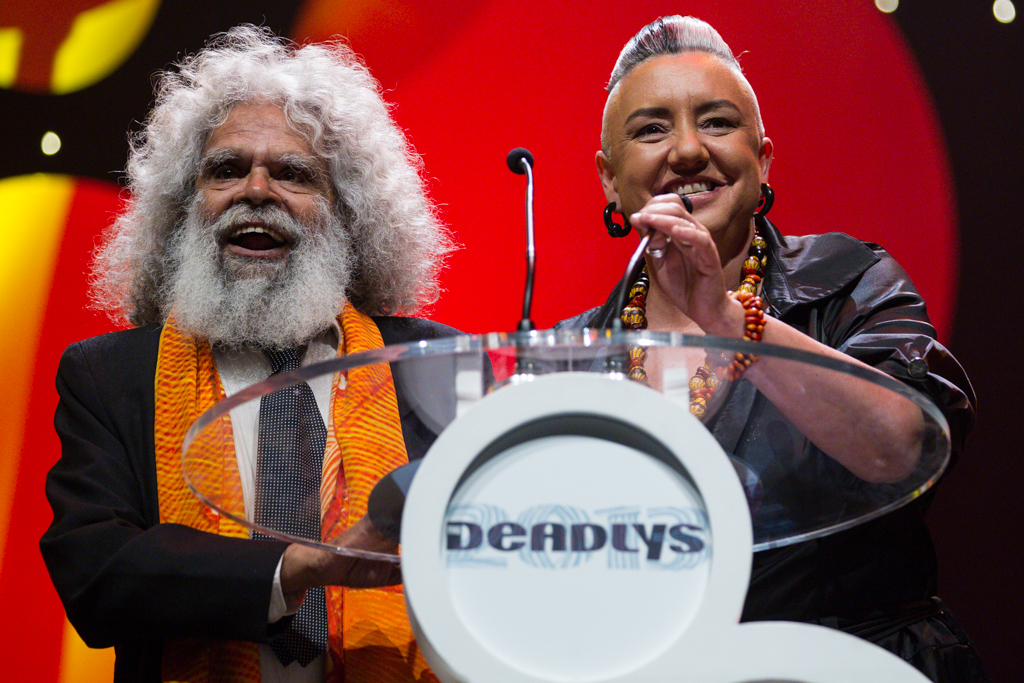 Twenty years ago The Tiddas brought a whole new era of music to our ears, over the radios, and in our lounge rooms on our televisions.
As one of the very first Aboriginal and Torres Strait Islander women's groups, The Tiddas was made up of three fabulous women including Lou Bennett who Deadly Sounds had the pleasure of catching up with recently.
"One of our very first most major tours was with Sweet Honey and the Rocks. They were beautiful women, a black American acapella group, and also Sir Bob Geldof from the Happy Clubsters," Lou says.
"That was a big occasion for us as well, because we watched this man on television for many years with the Boomtown Rats, and of course the wonderful work that he'd done."
Lou remembers the tour well and the way he 'baited' the girls into thinking about why they were singing and what they were singing about – making Australia a better place.
"He wanted us to articulate what it was that we were doing, why were we singing about these issues, and in our minds we thought we were doing the right thing presenting songs that affected us and affected our families and friends," Lou says.
"He baited us and he got us wild and we went back to our motel room that evening and wrote the song 'Ignorance is Bliss'."
These days you can find Lou behind the scenes of many major choir performances including Archie Roach's Into the Bloodstream, and one of the driving forces of the Black Arm Band.
"It's really strange just because I've felt like I've gone out purposely to work with choirs. I've sort of been put into the fold and because of my love of vocals and the voice, it seemed to be fitting to work with numerous voices," Lou says.
"And again I've been very lucky to perform with choirs as small as a five piece and as big as a 350 piece."
Beyond the Tiddas and choirs, Lou has accomplished many things musically while never straying from her cultural roots.
"It's been 20 busy years. It's been extremely fulfilling and challenging. I wouldn't change a thing and I feel very blessed that I've been able to work as a musician, as a composer and performer for 26 years now," she says.
To hear Lou's full interview with Rhoda Roberts along with many more, tune into your local community radio station to listen to Deadly Sounds from Sunday.