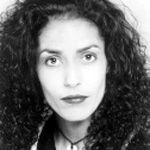 Rayma is from Griffith NSW, she is a Descendant of the Wiradjuri Nation. She began her Dance Training with Redfern Dance Theatre in 1987 and later with AIDT which in later years became NAISDA. At current Rayma is a Freelance Performer/Choreographer based in Sydney.
Rayma's Dance peformances include, Atanta Olympic Games Flag Handover Ceremony in USA, Bangarra Dance Theatre "Fish" performing Nationally and Internationally, Albert David's New Dance Works "Bipotim" performed as part of Bangarra Dance Theatre and "GIZ" performed at the Performance Space. The Opening Ceremony and "Wiridjirribin the Lyrebird" for the Festival Of The Dreaming,"Spinafex Geko" Choreographed by Bernadette Waylong to launch the Centenary Federation and The Centenary Federation performance at Centenial park Choreographed by Bill Pengelly, "Scars" Chorographed by Jason Pitt and Sydney Dreaming Choreographed by Raymond Blanco at Bicentenial Park. One of Rayma's Career Highlights was in 1998 when she performed the duet "Catch" with (her then Partner and Father to her Three Children Rhimi, Rikarli & Rininya) Russell Page in Bangarra's production of "Fish".
Rayma has Performed and Assisted in many Workshops across Sydney and in Japan with Mathew Doyle. She has also worked with many Choreographers such as, Jason Pitt, Raymond Blanco, Albert David, Bill Pengelly, Marilyn Miller, Bernadette Waylong and Stephen Page.
Rayma has also developed a keen interest in Acting for Film and Television she has appeared in the Channel 9 series of "Farscape" and "Water Rats, a series of Short Films "One born every minute" for the Tropfest "Dare to Dream" and "Inasmuch" for Indigenous Short Films.
To date Rayma is appears as an extra in "Matrix" Reloaded, she is also one of the Dancers and newly appointed Choreographer for Garrabarra Dance Company under the Direction of Rhoda Roberts. Rayma is now in preparations to Choreograph (& Dance) a Segment for the 2003 Opening of the Rugby World Cup, which takes place in October at Telstra Stadium in Sydney.