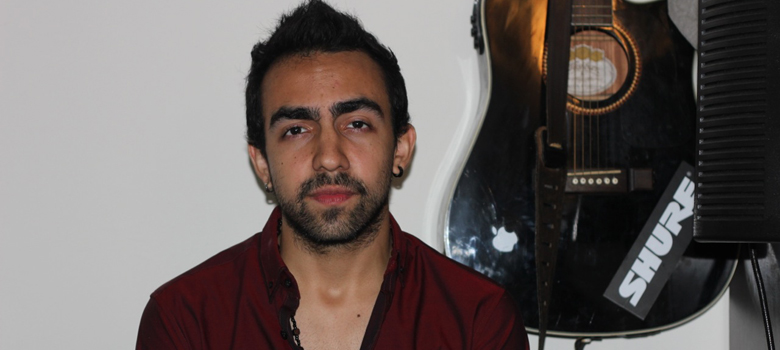 Adelaide born Troy Solly is an aspiring musician who is beginning to gain recognition with radio play and the upcoming release of his debut album.
Troy or 'The Vox', which is Latin for voice, has compiled eight songs for his album which has yet to be titled. It will be light acoustic and centre on the theme of love. One of the songs that will feature on the album is 'Valentine', a love song written by Troy.
"It's really inspirational and very much a love song. It's truly romantic – I don't hear many songs that are truly romantic and full of love," says Troy's manager Colleen Davidson.
"I think what he expresses through his music is really coming from the heart. If you don't feel it within yourself then you can't really sing it and give it to other people."
Troy has dreams of one day selling out stadiums with his concerts, and using his music to help others.
"Looking at the world, I'd really like to just help because I don't agree with what's happening and the policies. I find it really dreadful and I want to help in any way I can," says Troy.
"I definitely want to use my music to spread message and help people."
Colleen has high hopes for this young performer and says his voice is full of emotion and raw talent.
"His sound is unique and has a real originality to it. He has a sound that is like a mix of U2, INXS and The Killers," says Colleen.
The Vox is gaining some traction in the community with his music.
"Aboriginal people throughout Australia are supporting him. He is grateful for the support he receives from the community," says Colleen.
Vox hopes eventually to travel to the USA and perform there. Colleen believes he has a natural talent to make it in the industry.
"There's something about his style of singing that seems to be really touching people. I think he really has something that's magical," she says.
"He has a lot more to throw our way – he's only at the beginning of really letting it out.
"This is a really good time for him to be coming out, and it's time to see a new Indigenous performer come up and make waves for us and Australia."