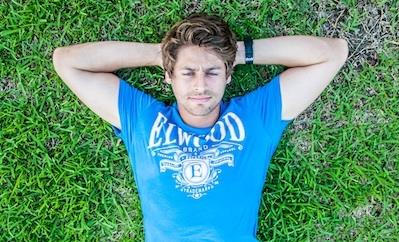 Queensland's Robbie Miller is the latest talent to be unearthed by triple j, following in the footsteps of last year's winner of the triple j unearthed and National Indigenous Music Award's competition winner Thelma Plum.
The 24 year old Brisbane based singer, songwriter is also a right-handed batsman with the Gold Coast Dolphins and played in the Queensland team that won the Imparja Cup in February.
Robbie was born in the remote Queensland mining town of Bileola and his roots can be traced back to the Anangu Pitjantjatjara Yankunytjatjara people.
He first picked up a guitar in 2002, and shortly after started writing and recording music. His influences include Cat Stevens, Van Morrison, and Neil Young.
A recent graduate in music from the Queensland University of Technology, Robbie will release his debut EP later this year.
Robbie was a bit overwhelmed with all the sudden media attention but is excited none the less.
"This is a once in a lifetime opportunity to kick start my career and getting to play in front of thousands of people means a lot to me and my family," say Robbie.
With an ever increasing number of Aboriginal and Torres Strait Islander artists on triple j Unearthed, it was a tough decision to decide on the winner.
"We now have over 650 tracks from artists who identify as Indigenous on triplejUnearthed.com which is an enormous growth in the last year," says Executive Producer of triple j Unearthed, Stephanie Carrick.
"We had a wealth of new talent to choose from this year and we deliberated at length on our overall winner. In the end it was the obvious raw talent and relative obscurity of Robbie Miller that convinced us he would benefit most from this opportunity."
Robbie will fly to Darwin and perform alongside current Indigenous music stars such as Gurrumul, Kahl Wallace and Jindhu Lawrie from The Medics, Shellie Morris, and Kutcha Edwards at the NIMA Yothu Yindi tribute concert and awards ceremony on August 10.