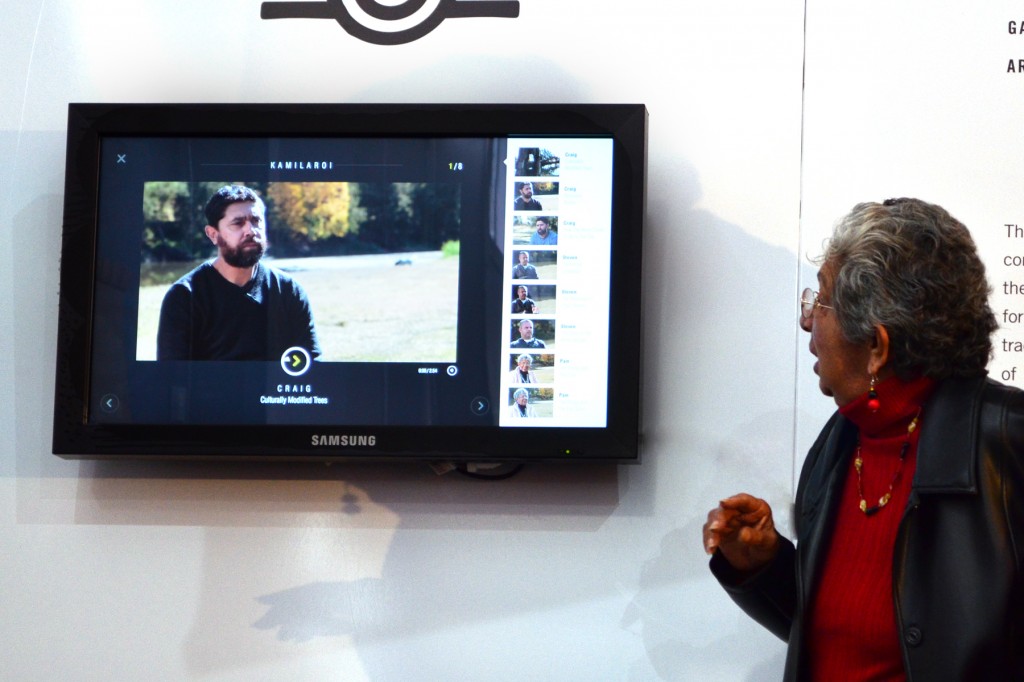 Aboriginal and Torres Strait Islander people have been sharing their stories for 40,000 thousand years in what is the oldest living culture on earth and now the Narrabri Visitors Information Centre and Tilt & Co has put a 21st Century twist on them.
Last year the Narrabri Shire Visitors Centre commissioned Tilt & Co to develop an Interactive Touchscreen that would provide the local Kamilaroi People with an advanced and highly accessible way to tell their stories.
"The Kamilaroi People of central NSW have nurtured a rich tradition of storytelling that has for eons captured their encyclopaedic knowledge of the land, beautiful stories of creation and regeneration, powerful parables for the young and an extensive reference guide for life on the land," says Stu Cameron of Tilt & Co.
Three prominent Kamilaroi elders from the Narrabri Shire, located in the North West Slopes of NSW, were interviewed as part of the project called 'Kamilaroi Stories'.
Kamilaroi woman Pam Smith, an elder of the Narrabri Aboriginal community, was one of the people involved in the project. She tells the tale of the Emu and Brolga – a story about jealousy.
She thoroughly enjoyed being a part of the project and hopes that it can be enjoyed by Aboriginal and Torres Strait Islander people and non-Indigenous alike.
"I hope 'Kamilaroi Stories' helps our children realise that there is something more beautiful out there and they do have something to be proud of," says Pam.
"We were shunned from embracing our culture in my day. I think it's a wonderful thing that they're doing now – getting the knowledge out there to the younger ones.
"Years ago you used to be ashamed to be called an Aboriginal but now the young ones are coming out with a thirst for knowledge and are willing to learn."
This new way of communicating Dreamtime stories has been a massive hit so far and allows the stories to be documented, as well as providing visitors and locals with engaging information on Aboriginal culture.
"The 'Kamilaroi Stories' Interactive Touchscreen installation has been a success and is now a centrepiece of the Narrabri Visitor Information Centre. Visitors love using the installation and the local Kamilaroi People are proud to have a lasting tribute to their cultural history," says Stu.