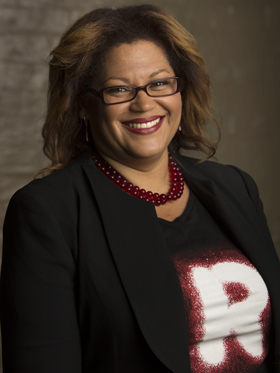 Torres Strait Islander woman Tanya Hosch, one of the advocates for change for constitutional recognition of Indigenous Australians, will be part of a speakers' forum at Parliament House on Constitution Day on 9 July 2013.
One of the questions posed to the speakers' forum will be: what are the potential next steps towards Constitutional recognition for Indigenous Australians. Despite the Constitutional change through an overwhelming majority in 1967, which removed two discriminatory references to Indigenous Australians in the Constitution, there is still significant work to be done to fully recognise Aboriginal and Torres Strait Islander peoples in the Constitution.
Tanya will join a list of guest speakers including George Williams AO, Constitutional law expert; Samah Hadid, Australian Director of The Global Poverty Project and a women's rights and anti-poverty campaigner; and other speakers to be announced. The forum will be moderated by Paul Barclay, presenter and series producer of ABC Radio National's Big Ideas.
Constitution Day on July 9 is an opportunity to discuss the relevance of Australia's Constitution to contemporary Australia and Aboriginal and Torres Strait Islander people.
The Constitution belongs to the Australian people and can only be changed with your agreement in a national referendum. A referendum is a national poll where Australians on the electoral roll are asked to vote 'yes' or 'no' to a proposed change to the Constitution.
The government has announced that a referendum will be held on a proposal to change Section 96 of the Australian Constitution. The proposed amendment to the Constitution is to recognise the ability of the Australian Parliament to provide financial assistance to local government.
At the moment, Section 96 makes it clear that the Parliament can give financial assistance to the States. If the Australian people agree in a referendum, it will also make it clear that the Parliament can give financial assistance to local government.
The Constitution Day Speakers forum at Parliament House will be recorded for broadcast on Big Ideas on ABC television and ABC Radio National. You can also join the conversation online on the Constitution Day blog at http://constitutionday.wordpress.com/ and follow #conday13 on Twitter.