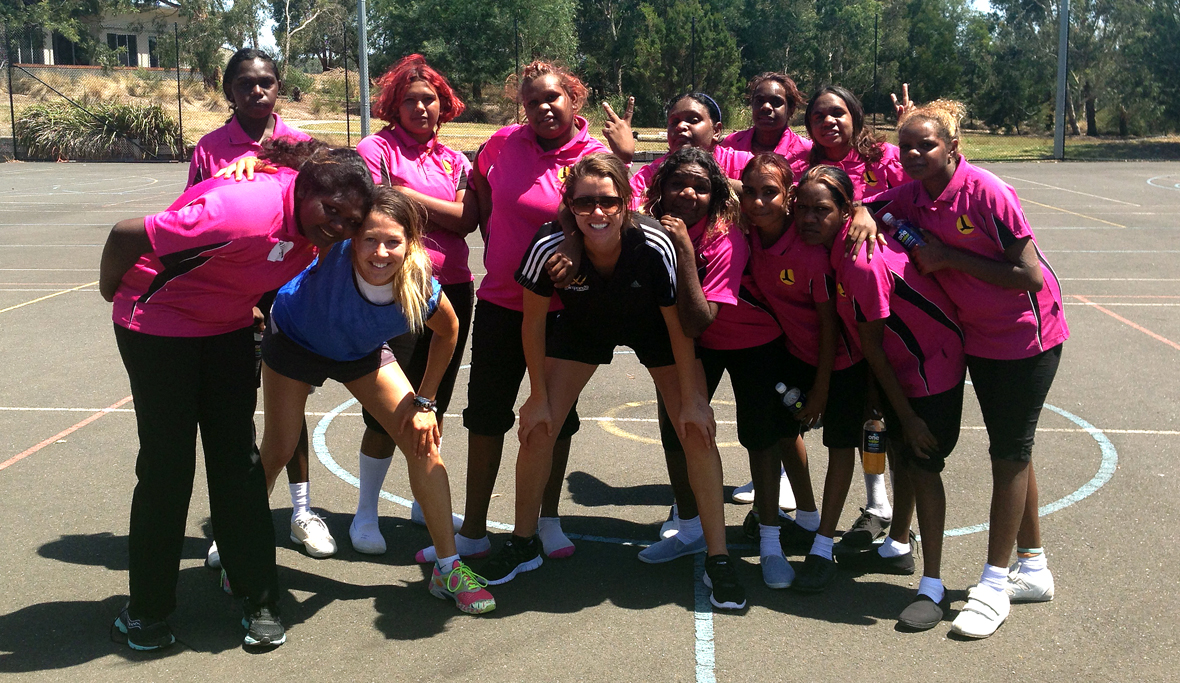 Noongar woman from Perth, 24 year old sports physiotherapist Kate Malpass, is the 2013 National NAIDOC 'Youth of the Year'.
"It definitely wasn't something that I was expecting but I was very humbled and grateful for the recognition. It's something that I am proud of, and my family is also proud of," Kate says.
"I've worked really hard my whole life and my family and I have sacrificed a lot. It's great to be noticed by my peers and Indigenous Australians nationwide."
She has been working as a mentor for the David Wirrpanda foundation since 2006 and strives to help young Aboriginal and Torres Strait Islander girls through the Deadly Sista Girlz Program.
"We aim to develop them as people and give them the knowledge, education, and all the different tools – it's all about empowering and inspiring," she says.
"We aspire to contribute to their health and wellbeing, as well as help them to believe that they can achieve their goals and whatever they want to do in life.
"The girls have sent me on a path of self-discovery over the years and they teach me just as much as I teach them."
With a degree in physiotherapy, Kate is also the first Aboriginal physiotherapist with the Richmond Football Club stating that this has been one of her goals.
"I really want to establish myself as a respected sports physiotherapist because obviously I love sport," Kate explains.
It was fitting that Kate would gain a career within sport because despite being told she would never have full strength in one arm, she has managed to excel at sport at the national level.
She was part of the under 16 National Championships for basketball when she was 13. She has also been played with two national teams, including the Perth Lynxs and now plays with Melbourne's Sandringham Sabres.
"I'm a determined person, and competitive. I'm competitive more than anything," she says.
Kate has worked tirelessly to help young Aboriginal and Torres Strait Islander girls, and says you can't hold back in pursuing what you want out of life.
"Spend a bit of time figuring out what you want and what kind of person you want to be which will then help you set some goals. Once you have goals in place it makes it a lot easier to determine what you're working towards," she says.
"Just continue with that vision of what you want and don't be afraid to go after it."