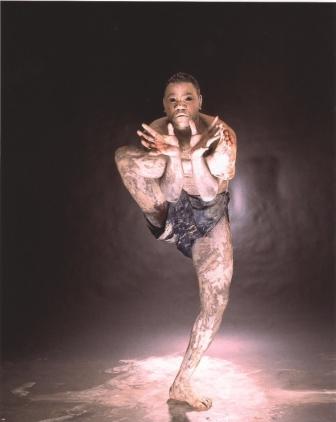 Wantok SING SING, the show that captivated the London Olympic Festival crowds, will feature at Byron Bay's Boomerang Festival – an Indigenous festival for all Australians in October.
Wantok will perform Wan Solwara Pipel, an epic journey that follows the songlines of the Indigenous peoples of Oceania. It's a fusion of music and dance that brings together artists, dancers and musicians from Papua New Guinea, Fiji, Tonga, Samoa, The Torres Strait Islands, The Cook Islands and including singer songwriter Frank Yamma, Yidaki player Djakapurra and dancer Albert David, under the musical direction of David Bridie.
The Wantok performers join a star studded line up for the Boomerang Festival including Gurrumul, Archie Roach, Shellie Morris, The Medics and Thelma Plum. Other guest appearances include the Arakwal dancers, one of Australia's most loved personalities, Ernie Dingo, Professor of Law and Director of Research at UTS, Larissa Behendt, and NAISDA dance graduate, Sean Choolburra.
Organisers have described the new Boomerang Festival as the first of its kind, showcasing the best of culture through music, dance, theatre, comedy, film and visual arts along with cultural knowledge exchanges and thought provoking conversations.
"The diverse line up at Boomerang Festival has some unexpected surprises in its holistic program. No other event quite matches the exchanges our audiences will experience. We aim to present the absolute best of the best of world Indigenous music and much more, in a ground breaking line up," a spokesperson for the festival says.
"Boomerang Festival is a shining beacon for Australians to gather and celebrate out Indigenous cultures from our part of the world."
Wantok SING SING represented Oceania during the 2012 London Olympic Festival in an unforgettable concert that drew rave reviews and standing ovations from the audience. The show also performed in two sell out concerts at the Sydney Opera House last March.
The Boomerang Festival will be held in the northern NSW town of Byron Bay. The festival runs from Friday, October 4 to Sunday, October 6 and limited amounts of three day and single day early bird tickets are now on sale through www.boomerangfestival.com.au or by phoning the Boomerang office on 02 6685 8310.