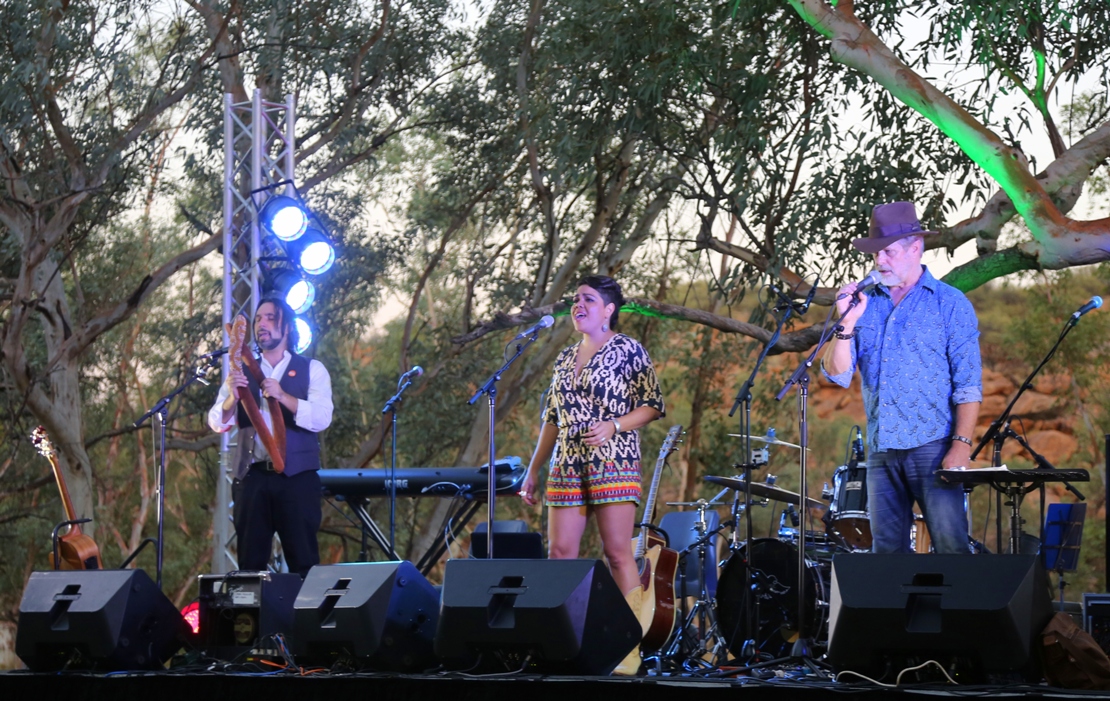 Almost 200 people armed with picnic blankets flocked to the album launch of Jacinta Price's Dry River last Thursday.
The free concert was held at the Telegraph Station in Alice Springs on the banks of the Todd River, the inspiration for the album.
Once spectators were firmly on the banks they were treated to the crisp country, folk and blues sounds from her debut album, including her first single Release Me.
She was supported by Australian country music legend, Bill Chambers, and Scottish soul-man Colin Lillie who performed together as the opening act before accompanying Jacinta and her full band on-stage.
"The audience there were mainly families which is really what I wanted. I aimed to invite families from Alice Springs and have kids running around, and the weather was great," says Jacinta.
"A lot of people in the audience were unfamiliar faces, so it was wonderful to have a wider audience.
"I'm over the moon about the launch and how much love I'm receiving from around Australian and the world. Thank you everyone."
Jacinta has been inspired by her rich cultural heritage from both sides of the spectrum (Aboriginal/Celtic) and extensive travel around the globe which has shaped her musical style.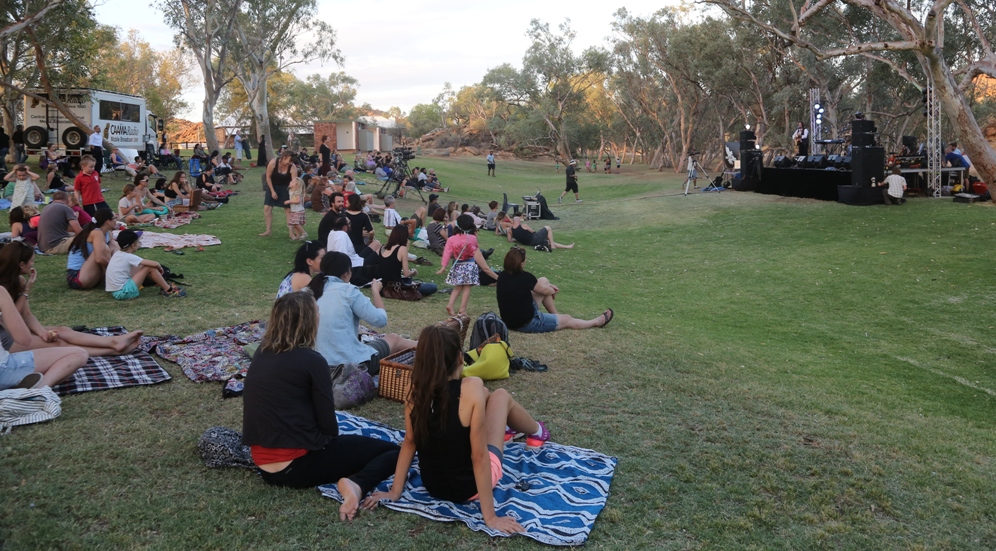 Her family eventually settled in Alice Springs, which Jacinta credits for nurturing her music career.
"Alice Springs is a place that blends people from all walks of life, a place where blackfellas and whitefellas get on and love one another, a place where world travellers and fellow Australians visit, fall in love and make it their home. A place of opportunity and a place that I feel blessed to have grown up," she says.
You can buy Jacinta's debut album, which was release on 22 November from iTunes.
The event was a collaboration between all departments of the Central Australian Aboriginal Media Association (CAAMA).