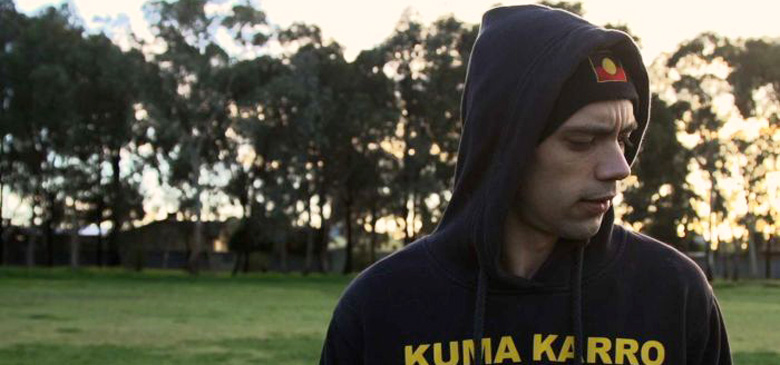 Young Director Dylan McDonald has won the prestigious FOXTEL Australian Documentary Prize for his engaging and inspiring documentary on Kaurna man, Jack Buckskin.
Vincent 'Jack' Buckskin is a man on a mission to keep the Kaurna language alive, and in Dylan McDonald's award-winning documentary, his story is told. Dylan was part of an Australian Broadcasting Corporation (ABC) initiative giving young, Indigenous film-makers an opportunity to shine, and shine he did. Buckskin took out the 2013 FOXTEL Australian Documentary Prize at the 60th annual Sydney Film Festival, for which the selection jury has praised his talent. "The jury was unanimously impressed by McDonald's beautiful and wholly engaging film that tells the inspiring story of Vincent 'Jack' Buckskin. This film exhibits a truly fine talent."
After being selected for the program, Dylan was given just a week to find a subject and pitch it to the ABC. While doing his research he came across Jack Buckskin, the 2011 Young South Australian of the Year, and travelled to Adelaide to meet him. After spending an hour with Jack and hearing his story, it was confirmed that filming would go ahead. "We kind of connected instantly. He's not much older than me and it was sort of a mutual connection that drew me to his story and wanting to tell it," Dylan says. For Jack, being asked to feature in the film was a huge honour. "It was a bit embarrassing at first having a camera in your face, but it was good to have for my daughter so that she knows my story," Jack says.
Growing up in Kaurna Country in the Adelaide region, Jack attended university, worked and aspired to play Aussie Rules at a professional level. However, in 2006 the sudden and tragic passing of his sister caused the 20-year-old Jack to give up on these dreams and aspirations. It was then that he decided to reconnect with his culture and discovered that his traditional Kaurna language was almost extinct and took it upon himself to revive it. Jack now spends his days travelling around the country, teaching the Kaurna language to Indigenous and non-Indigenous school students as well as his two year old daughter, Mahleaha. "I liked being able to watch the interaction between my daughter and I, and seeing how she understands the language at a young age," Jack says.
Buckskin will eventually be screened by the ABC but for now it is being entered in as many festivals as possible. "I wanted to respect his story and tell it as truthfully as I could. I know as soon as you turn the camera on and start editing, you're sort of twisting the truth but I think, and I hope, that I've captured his story truthfully," Dylan says. The FOXTEL panel also highly commended Big Name No Blanket, Steven McGregor's finely constructed documentary which honours the Warumpi Band, its legendary front man, the late George Rrurrambu, and his creative relationship with the inspired songwriter Neil Murray.