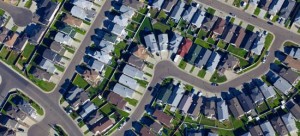 There is no doubt that housing is linked to good health and where housing is safe and in good repair, residents are more likely to be healthy. Adequate housing is a basic human right and protected by international law. Invibe takes a look this month at some of your rights when it comes to housing and some of the ways you can apply for housing.
Australia has signed various international treaties, including the International Covenant on Economic, Social and Cultural Rights which states that parties "recognise the right of everyone to an adequate standard of living for himself and his family, including adequate food, clothing and housing, and to the continuous improvement of living conditions." However, international laws do not necessarily become part of Australian law, unless they are enacted by the government.
According to the Indigenous Human Rights Network Australia (IHRNA) website, in 2009 the National Affordable Housing Agreement was entered into
by the Australian, State and Territory Governments, which they consider a significant step forward in the provision and improvement of housing services.
There are a number of programs run by the Department of Families, Housing, Community Services and Indigenous Affairs (FaHCSIA) for Aboriginal and Torres Strait Islander people, including Aboriginal Hostels Limited, a national hostel network that provides affordable and culturally appropriate housing, and programs that provide new housing, improve existing housing, help with home ownership, and small-scale repair and maintenance projects.
The right to housing is also supported through Social Housing, Rental Assistance Schemes and Indigenous Housing Associations.
This month, InVibe looks at housing in NSW and we spoke to Murra Mia Tenants' Scheme in Bateman's Bay, NSW, for more information. Murra Mia's role is to provide information, advice and advocacy on tenants' rights, including starting a tenancy, evictions and repairs.
Social Housing for Aboriginal and Torres Strait Islander people in NSW is provided through local Aboriginal Land Councils, Housing NSW, Aboriginal Corporations, Aboriginal Housing Companies, NSW Aboriginal Housing Office and Community Housing schemes, according to Murra Mia.
"The policies or guidelines that these social-housing providers use are not all the same. For example eligibility for some housing may depend on how much money a person earns, where as income may not be a factor to be eligible for others. Generally Aboriginal housing providers use the former Housing Aboriginal People Community Program's policies (HAPC)."
When it comes to applying for social housing through Housing NSW, Community Housing and Aboriginal Housing Office properties managed by Housing NSW, there is now one central waiting list through Housing Pathways called the NSW Housing Register.
"You do not have to apply separately for housing through these providers any more. There is one central waiting list and to find out if you are eligible to apply for social housing we recommend that you visit your local Housing NSW or Community Housing office," Murra Mia says.
"You can also go to the Housing Pathways website, www.housingpathways.nsw.gov.au There is a fact sheet on this website called 'Applying for Social Housing' that you can read. You can also download
all the application forms."
How long will I have to wait for housing?
This will depend on a number of things, according to Murra Mia.
"When you apply for social housing, the provider will let you know how long the wait is in the area you want or need to live in. The time you wait depends on factors such as the number of houses that become available as other people move out, how many people are on the waiting list ahead of you and how many houses there are in the area you choose. You can change your area to one with a shorter waiting time at any time before being offered a property.
"People with urgent housing needs are made a priority and will be high on the waiting list. People who are experiencing homelessness, domestic violence, extreme overcrowding, or living in substandard conditions, and who, for specific reasons, cannot access private rental accommodation, are some examples of when priority status will be approved."