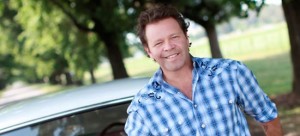 Country music legend Troy Cassar-Daley has just released his eighth album, Home. Although he recorded it in Nashville, the subject matter is an exploration of his roots and a celebration of family life. Home, by definition, can mean many things, but for Troy Cassar-Daley it is a yearning – an ache in his heart for simpler times and life lessons learnt in backyard football games or helping his father fix his truck.
The more successful and accomplished as an artist Troy Cassar-Daley becomes, the more his subject matter and musical instinct turns to those small, universal things that constitute a meaningful life – love, children, family and  "keeping it real." The result is Home, an album that connects with the listener on a heart level and stays with them long after it has played – like childhood itself.
Troy grew up in Grafton, NSW. He did it tough after his parents separated when he was an infant. He writes and sings poignantly about his humble beginnings and the importance of holding onto your dreams.
"My childhood had a huge influence on me. As a songwriter you reflect so much. Growing up in Grafton was a great childhood," Troy says.
"You need to be thankful for what you have got, because we didn't have a lot when we were growing up. And when you dream big, sometimes people put you down for that, they think you are skiting – but you're not – you're trying to think your way out of where you are at the time. This goes for anyone who is deciding on a career change or a lifestyle change where they are moving away from what they know. Life has to be full of risks."
Speaking of risks, Troy says this album was a risk because he had never produced one before.
"It was something that I thought I had to do for my own welfare as well – as a musician to try and push myself a bit more, but I think that when you dream a bit bigger sometimes than what you can actually achieve – you can get a pleasant surprise.
"I doubted myself a bit. We all do that. There were some great Nashville session musicians in that room but the session leader said: "don't look around the room and be overwhelmed by this because you're one of us mate." And after the first song I felt really comfortable. These fellas knew exactly what I wanted. I was trying to paint pictures and they were finishing them off with me."
A song on the album called 'Play 'is about the pure joy Troy still gets from just playing his guitar.
"You don't pretend like some machine-like guitar hero to be a guitar player – it becomes a passion for you, and once you find your passion you shouldn't feel strange to want to do it every minute of the day. There are mad football kids in my family that want to kick a ball all day. Same with my daughter and the piano – she can't walk past it without playing it. I love it when people get that passion in their eyes – it makes you feel like you're not the only idiot who is obsessed with something," he says.
Troy says the title track 'Home' came out of an emotional journey he took back to Grafton to see his family.
"I wanted to catch up with all my family in one hit – we had a big NAIDOC Week celebration in South Grafton – so I took my kids there, but on the way I took them on a memory lane-type trip and I went to the original house where I spent the first 10 years of my life – at my nan and pop's house – and everything opened up for me like floodgates opening," he says.
"I took my kids to the cemetery where my nan and pop are buried and it was an emotional time and my kids, to their credit, didn't say: 'what are we doing here, dad – this is boring'. I had a bit of a cry when I stood there and thought about what they gave me as a kid and my daughter touched me and said: 'Dad, it is going to be alright, but over there – it says don't park on the grass.' Straight away it broke the mood, and I needed that bit of a pick-up. I love the honesty of kids."
In 'Home' he sings: "My world was in that street/ I thought I had it all." Then in the next breath he sings of his teenage son, daughter and his beloved wife. "We build our dreams with love/and memories of home."
Troy is singing life, the cycle of it, the passing of time and generations and all the pleasure and heartbreak that it entails. Home is a beautiful and poignant album.
"Some things in life are going to come along and bowl you over so you think nothing is worth living for – but there are other things that come out of that – and I always try and look for that. There is good in everything if you take a bit of time to look," he says.