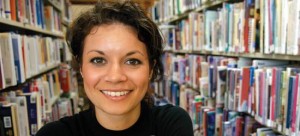 Would you like some help to continue your education or move away to study at TAFE or university? Or are you still not sure what you want to do after school? If the answer is yes, then read on for a list of programs and web resources to help you with your post-school study and career plans.
Programs to help  you keep studying
The Indigenous Youth Leadership Program (IYLP) offers scholarships to Aboriginal and Torres Strait Islander students, mostly from remote and regional areas, to attend participating secondary schools and universities. The IYLP helps students under 25 to finish Year 12 or go to university. To apply, visit www.deewr.gov.au/iylp
The Indigenous Youth Mobility Program (IYMP) provides opportunities for mobility and choice for young Aboriginal and Torres Strait Islander people, giving them the opportunity to move to 16 IYMP host locations and take up post-secondary education and training. To apply, visit www.deewr.gov.au/iymp
The Indigenous Cadetship Support (ICS) initiative helps to links Aboriginal and Torres Strait Islander students with employers in a cadetship arrangement, which involves full-time study and work placements. To apply, visit www.ics.deewr.gov.au
Feeling overwhelmed with what to do  after school?
Check out the following websites, which are full of lots of great advice and information to help you plan your future.
www.myfuture.edu.au is Australia's career information and exploration service. Head here for current career information, articles and links to thousands of resources to help you on your career journey. You can also access your 'My Guide' account 24 hours a day, 7 days a week!
Are you particularly good at Art, Science, or Computers but don't know what career opportunities are available in that subject? Go to www.myfuture.edu.au and search for the bullseye posters. They're a great tool to help you with your career choices as they not only list the types of occupations available, but also the study or training level required to do that job.
www.year12whatnext.gov.au brings together a range of information about training options available to school leavers through an Australian Apprenticeship, university or TAFE. It also gives you an idea of where the jobs are and what skills are in demand, helps with setting up your own small business and gaining practical experience through volunteer work.