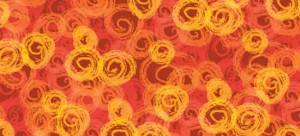 The Puggy Hunter Memorial Scholarship Scheme was established in recognition of Dr Arnold 'Puggy' Hunter's significant contribution to Aboriginal and Torres Strait Islander health, including in his role as inaugural Chair of the National Aboriginal Community Controlled Health Organisation (NACCHO).
Royal College of Nursing, Australia (RCNA) is celebrating ten years of administrating the scholarship scheme on behalf of the Department of Health and Ageing. During this time RCNA has processed over 2000 applications and has awarded over 900 scholarships. More than 400 recipients have completed their scholarship and a further 300 recipients are currently studying.
Scholarship recipients who are studying full time can receive up to $15 000 per year for the normal duration of the course. The funding is paid in fortnightly instalments throughout the study periods of each year. The funds can be used towards the cost of their course, books, equipment or for living expenses.
Dr Shelly Fraser, a James Cook University graduate and Puggy Hunter Scholarship recipient, shares her story on becoming a health professional:
My pathway into medicine was an exciting career change. I started my working life in the Northern Territory hiring out jet skis. I then worked as a cleaner and then a cook. I decided that I wanted a 'real career', so after a short stint working in Brisbane as a receptionist/waitress, I entered the police force and worked my way up to Senior Constable. I stayed there for 10 years.
I then had a career change and went into real estate. I worked for a developer but decided that sales really wasn't my thing. So the dilemma started and I needed a long-term career, but I liked the freedom to live where I chose to and to move when I wanted – so I decided on going back to university to get my registered nursing degree. I was accepted and completed the first two years out of three. After hearing another student mention that if you received good enough grades you could apply to medicine, I decided to set this as my career goal. In the middle of the first year of my nursing degree I applied to the Navy to become an undergraduate member and was accepted. I was now an Officer in the Navy and was studying full time with my nursing degree. I was being paid well and didn't have any working obligations to the Navy until after completion of my degree. This was excellent as the pay rate was approximately $30 000 a year.
I then applied for a position at James Cook University in Townsville to become a doctor and do my Bachelor of Medicine/Bachelor of Surgery degree. I was accepted at the end of my second year of the nursing degree and I then immediately re-located to Townsville to commence the first year of my medical degree, (a six year degree). I realised that not only will I make some wonderful income when I graduate, but I will be in a position to help many people and be able to travel wherever and whenever I want and will always have a job.
Unfortunately for various reasons I could not continue with the Navy and receive financial support from them when I got into medicine, so I had to resign. Fortunately for me, I was lucky enough to secure a scholarship with the Puggy Hunter Scholarship fund; this greatly helped me with my progression through medicine.
I was a mature age student (41 years of age), on completion of my degree, and have just graduated from my studies and can now call myself Dr Fraser. I was a late starter into my medical degree but it is all worth it. No matter how old you are, medicine is always a viable option as your career choice. It is possible to start any career later in life, even medicine – I started as a cleaner on a cattle station and have just graduated as a doctor. I must say that it is not an easy degree and there are a lot of financial hurdles along the way to add to the stress of study. I was very lucky as an Indigenous student to be granted a scholarship from the Puggy Hunter Scholarship Scheme to ease the burden. Apart from overcoming the financial strains of medicine, I found like most things in life – true grit is the key to success, that is, sheer guts and determination.
So if you are inspired by Shelly and think you might like to study a health-related course in 2013 or if you are already studying, make sure you apply for a scholarship by Sunday 16 September 2012.
You can get more information from Royal College of Nursing, Australia at www.rcna.org.au or freecall 1800 688 628.