Ali Cobby Eckermann (Ruby Moonlight)
Ali Cobby Eckermann is a fresh new voice in Australian poetry. Her collections of poetry include the books Ruby Moonlight, Little Bit Long Time, His Father's Eyes and Kami. She is a Yankunytjatjara/Kokatha kungka woman from South Australia. Ali started writing and publishing poems at an early age, but it was not until her mid 30s that she began to write and publish regularly. She studied Creative Writing at the Batchelor Institute of Tertiary Education (BITE).
She has been a finalist in the 2005, 2006 and 2007 NT Literary Awards and won First Prize in the Red Earth NT Literary Award in 2008. In 2006, she won the NSW Writer's Centre 'Survival' competition for Indigenous writers and was selected to participate in the Australian Society of Authors' national mentorship program. In 2007, Ali was granted two poetry mentorships, through NT Writers Centre and Varuna. She was Highly Commended for the Marion Eldridge Award in 2009.
Dub Leffler (Once There Was A Boy)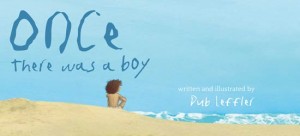 Once There Was a Boy is a poignant, universal story of friendship, temptation and reconciliation, written and illustrated by Dub Leffler and published by Magabala Books in September 2011.This whimsical picture book tells the touching story of a little boy with a noble heart who meets a young girl and shares his secret.
Author and Illustrator Dub (David) Leffler is one of 12 children who grew up in the small town of Quirindi, south of Tamworth in NSW. He is descended from the Bigambul and Mandandanji people of south-west Queensland. Dub began his visual arts career as an animator and has worked as a muralist and art teacher. He has illustrated several children's books and has collaborated with internationally recognised and successful illustrators such as Colin Thompson, Shaun Tan and Banksy.
Chaise Eade (Second Life)
Published by Xlibris, Second Life is the first of what will be the Aurora Trilogy, an adolescent fiction-fantasy series, written by 15 year old author, Chaise Eade. Chaise is a descendent of the Muthi Muthi, Wamba Wamba Nations, and grew up at Tyntynder South in north-west Victoria. He is the youngest of three children and began to display interest in writing at the age of 13. Chaise cites the support of role models, including past and current teachers, as well as the encouragement of peers as the thing that gives him motivation and self-belief.
The storytelling tradition of his Aboriginal heritage also encourages him to embrace his imagination and creativity. "I have a lot of thoughts and I like to write them down. I just started writing," he says. Chaise is currently working on the second novel of his Five Star series.
Sue McPherson (Grace Beside Me)
Grace Beside Me is the debut young adult novel from Indigenous artist, author and teacher, Sue McPherson, who won the 2011 State Library of Queensland Indigenous Writing Fellowship. Her biological mother was an Aboriginal woman from the Wiradjuri tribal area of NSW and her biological father is Torres Strait Islander descent.
Published by Magabala Books, Grace Beside Me is an endearing coming of age story, narrated by central character Fuzzy Mac (named for her hair) who tells stories about her life growing up with her grandparents in a small country town in episodic chapters which form a whole narrative.
Professor John Maynard (The Aboriginal Soccer Tribe)
Written and researched by John Maynard, The Aboriginal Soccer Tribe is a celebration of the extraordinary journey taken by Aboriginal sportsmen and sportswomen to forge the way ahead for the present crop of talented Indigenous soccer players. John Maynard is a Worimi man from the Port Stephens region of NSW. He is an ARC Australian Research Fellow (Indigenous) and Deputy Chairperson of the Australian Institute of Aboriginal and Torres Strait Islander Studies (AIATSIC). He was the recipient of the Australian National University Aboriginal History Stanner Fellowship in 1996, the NSW Premier's Indigenous History Fellow 2003, the Australian Research Council Postdoctoral Fellow 2004, University of Newcastle Researcher of the Year 2008 and Australian National University Allan Martin History Lecturer 2012. He gained his PhD in 2003, examining the rise of early Aboriginal political activism. He is the author of four books, including Aboriginal Stars of the Turf (2003), and Fight for Liberty and Freedom (2007).