GURRUMUL YUNUPINGU
Gurrumul released his double platinum debut self-titled album Gurrumul in 2008, which led Rolling Stone magazine to call him, 'Australia's most important voice'. His highly anticipated second studio album Rrakala was released in 2010 to massive critical acclaim and international success.
On Rrakala Gurrumul diversified his musical prowess. He plays drums, piano and nylon string acoustic and electric guitars on this album, but most of all it is his angelic voice that captures the listener. Gurrumul was born on Elcho Island, off the coast of Arnhem Land. He is from the Gumatj clan of the Yolngu and his mother is from the Galpu nation and he sings in the Yolngu language. He was an integral member of Yothu Yindi and also plays with the hugely popular Saltwater Band. In 2012, Rrakala reached platinum sales and the singer has received unprecedented attention for his new single 'Bayini' – a duet with acclaimed singer/songwriter Sarah Blasko.
TROY CASSAR-DALEY
Country music legend Troy Cassar-Daley released his eighth album Home this year to critical and popular acclaim. Though he recorded it in Nashville, the subject matter is an exploration of his roots and a celebration of family life. Troy has a reputation among his peers in the Australian music industry as being one of the most loved and respected singer/songwriters in country music. His career spans eight albums over 17 years. He has been awarded four ARIAs and has won a total of 21 Golden Guitars. He is the most awarded recipient of the Male Artist of the Year in Golden Guitar history. In 2010, at the CMAA Golden Guitar awards, he won six out of the six categories he was nominated for with his album I Love This Place. Throughout his career, Troy has been awarded numerous other accolades including seven Deadlys, four CMAA Entertainer of the Year awards and the 2008 Country Music Association of America Country Music Global Artist Award.
JOHN BENNETT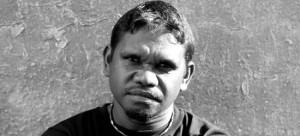 John Bennett has emerged as a singer/songwriter who can transport listeners to his home country and transcend cultural barriers. He comes from the Kimberley and, at the age 15, picked up his first guitar and began to teach himself how to play and write music. He won the WAMi Indigenous Song of the Year in 2011, the APRA for Song of the Year and was nominated for Male Artist of the Year at the 2011 Deadlys. His debut album Peaceful Waters features some of West Australia's finest musicians. The Kimberley region now has a powerful voice that speaks of the beauty of the land and sea that surround a remote Aboriginal community and the wonderful characters that populate it.
FRANK YAMMA
Frank is a talented singer and songwriter from Central Australia. He is a Pitjantjatjara man who speaks five languages and sings in both Pitjantjatjara and English. Frank is an extraordinary songwriter and an exceptional guitarist with an incredible voice that is rich, deep and resonant. Regarded by many as one of Australia's most important Indigenous songwriters, Yamma writes brutally honest tales about alcohol abuse, cultural degradation, respect for the old law and the importance of country. He has performed in bands Ulpanyali Band, Digital Dreaming, Terrasphere, Piranpa ('skinny white lizards' in Pitjantjatjara) and his father, Issac's Pitjantjatjara Country Band. He currently performs mainly solo or accompanied by David Bridie on piano and Helen Mountford on cello. Frank Yamma and Piranpa won a Deadly in 1999 for their album Playing with Fire. The release of Frank's CD Countryman in 2010 drew immediate attention as well as critical acclaim.
DAVE ARDEN
Dave Arden is a song man who belongs to the Gunditjmara clan in Western District Victoria and the Googatha people of South Australia. He is a prolific and accomplished musician, who has played for more than two decades alongside many of Australia's music greats including Archie Roach, Kutcha Edwards, Shane Howard, Crowded House, Hunters and Collectors, and Weddings, Parties Anything. In 2007, Dave released his debut solo album Kookatha/ Gunditjmara Clan, an exploration of identity. Over the past 12 months Dave has been creating his latest album I Remember. As a composer, his ability to transpose his own experiences and strong story telling ability is a powerful gift which is easily conveyed throughout his songs. His passion and natural gift of musical expression transcends all ages and genres.