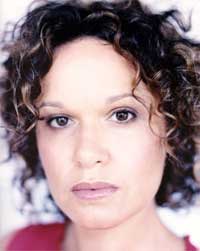 Aboriginal actress and cultural activist, Leah Purcell, was today announced as ambassador for Ngara Nanga Mai, SDN's Aboriginal unit, reflecting her commitment to supporting and advocating for Aboriginal children.
The award winning actress – perhaps best known for her contribution to the entertainment and arts industry – has long been an advocate for Aboriginal children.
'Leah is a wonderful example to all children and her ambassadorship reflects her dedication to improving the lives of Aboriginal children. She has an incredible amount of talent, experience and energy and we are delighted to have such an accomplished woman as a role model for Aboriginal children, families and staff,' the CEO of SDN, Ginie Udy, said.
Leah's first job was as a carer in a child care centre in Cherbourg Aboriginal Community in south eastern Queensland. 'I have a high regard for the work of SDN. It is because of SDN's approach – to work with and learn from Aboriginal people – that I am proud to be an Ambassador for Ngara Nanga Mai,' Leah Purcell said.
In addition to her achievements as a singer, Leah has appeared in iconic Australian films, television programs and theatre performances, including Lantana and Jindabyne, Police Rescue and Love My Way, Nowhere and Parramatta Girls. Leah has also written, directed and acted in landmark Indigenous works, such as Bran Nue Dae, Box the Pony, Seven Stages of Grieving, The Story of the Miracle's at Cookies Table, Black Chicks Talking, Stolen and Aunty Maggie and the Womba Wakgun. As testament to Leah's handing down of the knowledge as a young Elder in the arts, she is also the Resident Artistic Director for the Aboriginal Centre for the Performing Arts in Brisbane. Leah is a proud Goa-Gunggari-Wakka Wakka Murri woman from Queensland.
'We believe that it is important for all children to have opportunities to learn about Aboriginal culture from as many voices as possible and we are thrilled that one of those voices will be Leah's,' the Director of SDN Ngara Nanga Mai, Deb Mann, said.
SDN is the only children's services organisation with a dedicated Aboriginal unit to support children and families, and ensure that contemporary Aboriginal perspectives are represented. Children in all SDN centres have opportunities to learn about Aboriginal culture.
The mission of SDN Ngara Nanga Mai is to provide high-quality early education and care for Aboriginal children and their families; manage services and programs, and develop resources with Aboriginal children and families; listen to Aboriginal peoples about the inequalities they face and the ways to address these. Ngara Nanga Mai is an Eora (Sydney) name which means listen and dream, which reflects our vision for our past, present and future work with Aboriginal children, families and communities. SDN Children's Services was established in 1905 and is one of Australia's most experienced and trusted leaders in children's services. It is a not-for-profit organisation dedicated to providing high-quality early childhood education, and child and family support programs. Each year SDN reaches more than 7500 children, helps almost 800 families and works with more than 1300 other children's services providers.