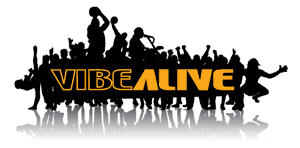 One of the featured events of the Townsville Vibe Alive Festival on this Wednesday and Thursday will be the performance of tracks from the Song Nation Music Project.
The Song Nation Music Project will be screening the hip-hop film clips made by four local schools – the Ayr State School, St Teresa's College, Abergowrie, the Heatley State School, Townsville and the Shalom Christian College, Townsville during the festival. The students will also perform their songs at the festival in front of the anticipated Vibe Alive audience of over 2000 participants.
Song Nation coordinators Desert Pea Media will run song-writing workshops with students during the event, with Desert Pea Media Director Toby Finlayson saying Song Nation is all about giving young people in regional and remote areas a voice.
"We use Hip-Hop as a tool of engagement to get them to dialogue about the local cultural and social issues they think are important," Toby says.
"Apart from the benefits gained by engagement with aspects of literacy and music in the song-writing process, participants are also exposed to basic music composition and recording technology and film making techniques."
Mr Finlayson says the Song Nation Project can lead to bigger things for the participants.
"Recently we assisted the PI Boyz from Palm Island and they have gone on to be involved in the Triple J Unearthed competition. They have released a song called Aboriginal Justice and they have received a huge amount of publicity," he says.
He says the project sets students up to succeed and it also gives them a professional product. The finished film clips are uploaded to YouTube, where the teams and local communities can view the work. The tracks may also feature in Vibe Australia's Deadly TV in the "Move it Mob Style" Indigenous exercise TV programs currently in production.
Prizes from sponsors are awarded for "Best Clip", "Best Song", "Best Choreography" and "Best Live Performance" at the festival.
Mr Finlayson says the project engages students and may contribute to improved attendance rates at school.
"We have been working with students from Collarenebri Central School for the last 12 months and since we have begun the attendance the attendance rate has lifted 75%."
The Message Sticks Indigenous Film Festival will also be in Townsville this week, June 3rd and 4th, as part of its 2011 National tour to more than 10 venues around the country including Alice Springs, Canberra, Townsville, Broome, Perth, Brisbane, Cairns, Darwin and Melbourne. This year's festival opens with Beck Cole's compelling debut feature, Here I Am as well as showcasing the finest Indigenous films around the world, for free, for you the people of Australia! More information on Message Sticks in Townsville is at http://blackfellafilms.com.au/messagesticks/
Vibe Alive is a fun, two-day festival for all school-aged Australians that celebrates Aboriginal and Torres Strait Islander cultures and which will be staged in at the Townsville Showgrounds, 72 Ingham Rd (Entry via Kings Rd), West End, Townsville on June 1 and 2.
The festival offers two days of extreme fun with dancing, rapping, singing, painting and sport and will feature guest artists including Luke Carroll, Nathan Foley, Casey Donovan and Gail Mabo.
Vibe Alive is funded by the Australian Government's Community Festivals for Education Engagement program, designed to encourage school attendance, retention and healthy lifestyles for all young Australians, in particular, Aboriginal and Torres Strait Islander students.
For all media enquiries, including image requests or interview opportunities, please contact Maryann Weston at Vibe Australia on (02) 4822 8230 or email [email protected].
Vibe Australia produces the Deadlys awards, Vibe Alive, Vibe 3on3, In Vibe, Deadly Vibe, Deadly Sounds and Deadly TV. For more information about products: www.vibe.com.au
All Vibe products promote a healthy lifestyle free from drug abuse and alcohol misuse. Vibe products encourage the completion of a full secondary education and all Vibe events are smoke-free. Vibe Australia is also committed to increasing training and employment opportunities for Indigenous people and encouraging all young Australians to reach their full potential.
Vibe Alive is proudly supported by the Australian Government through the Department of Education, Employment and Workplace Relations.