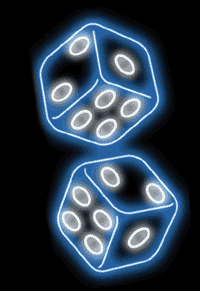 Don't gamble your life away
Is there a safe way to gamble? The answer is yes and it's a message former NRL star and counsellor Ashley Gordon is taking to community to try and reduce the impacts of gambling on children, families and young people.
"Gambling is a big problem in our communities and should be seen in the same way as other chronic issues because it's linked to mental-health problems, alcohol and substance abuse and financial hardship," Ashley says.
"But there is a way to gamble safely and that is to do it responsibly and in moderation, and to make sure it's not causing harm or arguments. If you're going to gamble, make sure the children are looked after and there's food in the fridge. Set time limits on how long to play for and don't get stuck in a hole. "Look at what you can afford to lose and set some rules."
Ashley is the manager of the NSW Safe Gambling Program and is touring NSW delivering "Gambling – play it safe" workshops. The workshops are held over three days and include visiting organisations and the community to raise awareness on gambling issues and events, which include music, barbecues and a forum where people can have a yarn.
"I don't want to tell people what not to do, just raise awareness of gambling and, if you are going to do it, then do it safely," he says.
"The biggest problem we've got is that gambling is not seen as a problem and our people don't talk about it, or acknowledge it. But it makes it hard to move forward if there's no acknowledgement of the problem.
"The other issue is that our people rarely go to mainstream gambling services." When gambling becomes a problem, money and self-esteem issues and shame follow. Historically, gambling has been a social outing for people, particularly in remote areas but its influences are far more wide-reaching than providing a social outlet.
"Since we got the vote and welfare, our people have struggled to know the value of money," Ashley says.
"Gambling is impacting on our young people. They are taking much larger risks and looking for a quick fix. The research is showing they gamble to improve their financial situation or to escape.
"It's important to realise the financial hardship gambling causes our mob. We're used to being unemployed and being broke. When we're broke, we support each other, stay with family and manage with nothing.
"Young people are also learning gambling behaviour from their parents and cousins. It's widely accepted and they follow the lead." Ashley believes that until gambling is linked to other problems in communities, such as depression, suicide, school absences and unemployment, the problems will continue.
"It's got to be talked about and we need to raise that awareness of how to gamble safely. The statistics for our people regarding problem gambling are high. If our people are going to gamble then become a recreation gambler and stay there."
Before becoming an Aboriginal gambling consultant, Ashley built a successful career in rugby league. He played at fullback and wing for the Newcastle Knights and the Penrith Panthers and was named Dally M Winger of the Year in 1990. He is still one of the Knights' top point-scorers with a total of 266 points – 38 tries, 56 goals and two field goals.
These days his passion is off the field, helping his community turn problem gambling around. He is a researcher with the Centre for Gambling Education and Research at Southern Cross University at Lismore and has visited over 100 communities to find out more about gambling. He's also the Aboriginal and Torres Strait Islander representative on the Ministerial Expert Advisory Panel on Gambling. The panel provides specialist and technical implementation advice and assists the Government to deliver gambling reforms. The "Gambling – play it safe" workshops also provide information on mainstream services.
"Our people can use mainstream services – they are free and confidential. I also deliver cultural awareness training to these services, so services are more culturally appropriate," Ashley says.