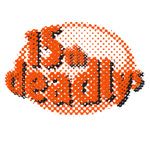 Traditional Credit Union (TCU), Northern Territory
Developed by a group of Aboriginal elders, TCU provides financial services, employment and education to remote Indigenous communities in the Northern Territory.
* TCU has 13 Arnhemland branches, employing more than 65 staff, 85 per cent of whom are Aboriginal. All remote branches and agencies are managed and staffed by Aboriginal people who live and work in their community.
* Specific recruitment practices cater for those with no prior job experience and low literacy or numeracy skills and take into consideration such things as family/clan issues between new and existing staff.
* All staff are encouraged and supported to participate in Financial Services training, including Nationally Recognised Training.
* Supports staff to maintain cultural and work obligations by providing leave and closing the branch, where appropriate.
* A new culturally appropriate induction program has reduced staff turnover from 35 per cent in 2005 to 21 percent in 2008.
* Won the National 2008 Reconciliation Australia Indigenous Governance Award for providing good governance and sustainable economic development for remote Indigenous people.
Northern Project Contracting P/L (NPC), Queensland
NPC is an Indigenous owned and operated company, providing contracting, training and labour hire services to the mining and civil construction industries.
* Employed primarily as a contractor and labour hire provider at MMG Century Mine, North-West Queensland, NPC currently employs 55 people in mining, 80 per cent of whom are Indigenous.
* Works closely with remote communities and provides tailored training, financial advice and mentoring – NPC's mentoring methods have resulted in retention rates of 70 per cent.
* NPC operates an Indigenous-specific mobile training school for people in Indigenous communities and high schools who wish to enter the mining and civil construction industries.
* In 2008, NPC beat 20 non-Indigenous companies to win a Queensland Smart State Award that recognised innovative training and successful outcomes.
Charles Darwin University, Darwin, NT
Charles Darwin University's (CDU) Indigenous Employment and Retention Strategy aims to increase the number of Indigenous staff at the university across all levels, both general and academic, and provide an inclusive and welcoming environment.
* This year, eight apprentices received Certificates in the areas of Information Technology, Business Administration, Children's Services and Transport & Storage through the two-year Indigenous Apprenticeship Pilot Program, with funding from DEEWR under the Structured Training and Employment Program (STEP). Six were placed in full-time employment, and two commenced full-time Higher Education studies at CDU. Another Indigenous Apprenticeship Program will commence at the end of September 2009, which aims to employ 12 Indigenous Apprentices for two years.
* In 2009, two Indigenous Cadets graduated from a CDU Cadetship Program, funded by DEEWR; one was employed by the NT Government as an Indigenous Employment Consultant; the other graduate was employed as an English/SOSE teacher. Another two recipients are currently undertaking Cadetships and two further three-year Cadetships will be available by the end of 2009.
* Through CDU's Indigenous Work Experience Program, coordinated by Indigenous Employment Consultants, Indigenous secondary students from various Darwin high schools are hosted at CDU's schools, faculties and business units to gain practical transitional workplace skills and experience, as well as exposure to higher education courses. Due to high demand from schools, another week has been added to the current year's program.
ISS Facility Services Australia
ISS works with communities and offers employment in facility services, cleaning and office support. ISS is one of 40 employer organisations that committed to guaranteeing jobs for Indigenous people through the Australian Employment Covenant project, which aims to place 50,000 Indigenous people into employment in an industry of their choice.
* Initially committed to employing 50 people over an 18-month period across its Security, Open Spaces and Resources divisions, ISS has already appointed more than 44 Indigenous people in a 12-month period through the Structured Training & Employment Project (STEP), in partnership with the DEEWR. After committing to the Australian Employment Covenant, ISS implemented the inaugural AEC Job Set Training Program in the Pilbara region, WA.
* During ISS's Indigenous Hospitality Work Start Program in the Pilbara, 11 participants were trained in Kitchen and Food Service Operations, Food Preparation, Housekeeping Operations and First Aid, achieving a Certificate II in Hospitality. They also undertook rostered work experience, and participated in community events to practice their skills. This program served as the foundation for deployment of the ISS Pilbara Indigenous Training Academy strategy.
* Worked with Rio Tinto and Ashburton Aboriginal Corporation to recruit graduates from the Onslow Traditional Owner Pre-Employment Program to enter the Resources sector. Eleven Onslow Traditional Owners completed a 10-week pre-employment program and worked for six months in town services roles, including catering, cleaning, office administration and grounds maintenance.
* Provides Mungabayi Business Association Pty Ltd with mentoring and training support to 30 staff for its cleaning services contract at MMG Century Mine, Lawn Hill, Qld.
* Developed an alliance with Marnda Mia Central Negotiating Committee to provide support for measurable improvements in local Indigenous employment outcomes in the Pilbara region.
* Partnered with IPA Personnel to deliver a recruitment program for sourcing, training, placement and post-employment mentoring of Indigenous job seekers.
* ISS sponsored a scholarship place for an Indigenous business leader on the inaugural AICD Indigenous Business Leaders Company Directors Course.
* In 2008, ISS was recognised by DEEWR as a Corporate Leader in Indigenous Employment.