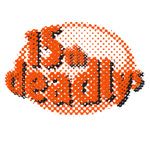 Outstanding Achievement in Aboriginal and Torres Strait Islander Education
Diane McNaboe
Diane McNaboe was placed in OA classes all through her school career and received a Year 10 certificate. She commenced studies at university in her late thirties after raising her family and gained a Bachelor in Teaching. In 2007, she completed her Masters in Indigenous Languages and runs Wiradjuri language classes in numerous communities from Dubbo to Lithgow, at schools, TAFE and now the Charles Sturt University Campus in Dubbo. She is recognised by the Wiradjuri Elders Council for her contributions as a junior elder in her contribution to the Wiradjuri language revival.
Jilda Simpson
Jilda Simpson is the mastermind behind the UNSW Indigenous Winterschool. The Winterschool program started in 2005 with eight students. The 2009 Winterschool saw 150 students from all over the country go to UNSW for one week to experience university and realise the many opportunities that university can provide for individuals and their communities. Students returned to their communities inspired and motivated to continue and complete their high school studies and, potentially, attend university.
As a result of Jilda's work in the Winterschool and the support offered to Indigenous students, UNSW has the highest retention rate of Indigenous students in Australia. Jilda was the 2008 University Indigenous Education Partnerships Award Winner for her work on the Winterschool program. Jilda is also an inspiring teacher, teaching Indigenous and non-Indigenous students about Indigenous cultural heritage, popular culture and identity in a way that is uplifting and positive.
Professor Mick Dodson
Professor Dodson is currently a Director of Dodson, Bauman & Associates Pty Ltd – Legal & Anthropological Consultants. He is formerly the Director of the Indigenous Law Centre at the University of NSW, Kensington.
Mick Dodson was Australia's first Aboriginal and Torres Strait Islander Social Justice Commissioner with the Human Rights and Equal Opportunity. He served as Commissioner from April 1993 to January 1998.
Born in Katherine, Northern Territory, Mick was educated in Katherine, Darwin and Victoria. He completed a Bachelor of Jurisprudence and a Bachelor of Laws at Monash University. He was awarded an honorary Doctor of Letters from the University of Technology Sydney in 1998. He also holds an honorary Doctor of Laws from the University of NSW. He worked with the Victorian Aboriginal Legal Service from 1976 to 1981, when he became a barrister at the Victorian Bar. He joined the Northern Land Council as Senior Legal Adviser in 1984 and became Director of the Council in 1990.
From August 1988 to October 1990 Mick was Counsel assisting the Royal Commission into Aboriginal Deaths in Custody. He has been a member of the Victorian Equal Opportunity Advisory Council and secretary of the North Australian Legal Aid Service. He is a member and the current Chairman of the Australian Institute of Aboriginal and Torres Strait Islander Studies. He is the former Chairman of the National Aboriginal Youth Law Centre Advisory Board. He is a former member of the National Children's & Youth Centre Board and is a former member of the Advisory panels of the Rob Riley and Koowarta Scholarships.
Mick is presently a member of the Publications Committee for the University of NSW Indigenous Law Reporter. He is a member of the New South Wales Judicial Commission and a former special commissioner with the Western Australian Law Reform Commission. He is a board member and Co-Chair of Reconciliation Australia and a board member of the Lingiari Foundation. He was a founding member and chairman of the Australian Indigenous Leadership Centre.
Mick Dodson has been a prominent advocate on land rights and other issues affecting Aboriginal and Torres Strait Islander peoples. He is a vigorous advocate of the rights and interests of the Indigenous Peoples of the world. He was the Co-Deputy Chair of the Technical Committee for the 1993 International Year of the World's Indigenous People. He was also chairman of the United Nations Advisory Group for the Voluntary Fund for the Decade of Indigenous Peoples. He served for five years as a member of the Board of Trustees of the United Nations Indigenous Voluntary Fund. In January 2005 Prof Dodson took up a three-year appointment as a member of the United Nations Permanent Forum on Indigenous Issues. He was recently reappointed for a further three years to December 2010.
Mick participated in the crafting of the text of the Declaration on the Rights of Indigenous Peoples in the United Nations Working Group on Indigenous Populations and the Inter-sessional Working Group of the Human Rights Commission adopted overwhelmingly in 2007 by the United Nations General Assembly.
This Australian of the Year has made an impassioned plea for a decent education for all Australian children.
Professor Mick Dodson said the issue would define his work in 2009, the year he holds the honour. It comes in the context of the Australian Government's promise of an education revolution in Australia, but amid continuing rancour over the best approach where the most disadvantaged – Aboriginal children – are concerned.
May O'Brien
Born into the traditional life of the Wongatha people of WA and educated on the remote Mount Margaret Mission, Aboriginal author and educator May O'Brien has profoundly influenced Indigenous education. May became the first female Aboriginal teacher in Western Australia, fulfilling her dream and returning to the mission to teach.
As an educator over 25 years, May fought for Aboriginal rights and helped create opportunities for her people, bridging the gap between cultures. She helped establish Aboriginal committees on education around WA and worked on the first report into Aboriginal education. In 1984 she was awarded a Churchill Fellowship to study programs on Indigenous issues in the US, Canada and Great Britain, and went on to hold senior positions in the Department of Education. Since retiring, May has been writing children's books that include Aboriginal language. As an ambassador for numeracy and literacy, she remains involved in a wide range of community activities.
Outstanding Achievement in Aboriginal and Torres Strait Islander Health
Lynette Mowarin
Lynette Mowarin dedicated her life to Aboriginal Health, working in Roebourne Aboriginal Medical Centre, Mawarnkarra Health Service, WA. Lynette passed away earlier this year and will be remembered as an inspiring and dedicated community member whose passion was improving the health of Indigenous people.
Chicka Dixon
Charles 'Chicka' Dixon is one of the most influential figures in contemporary Aboriginal Australia. He grew up at Wallaga Lake and Wreck Bay on the New South Wales' south coast. At 14, he worked as a labourer on the waterfront at Port Kembla, where his involvement in strike action sparked an interest in politics. He then moved to Sydney, where he became active in trade union circles and took a leading role in the campaign for the 1967 Referendum.
Chicka was both an instigator and an organiser of the 1972 Aboriginal Tent Embassy. As one of the few experienced campaigners, he acted as a mentor for a firebrand group of young activists who sought to bring Aboriginal rights issues into the mainstream. His influence helped the tent embassy activists gain direct access to senior Government figures and was instrumental in encouraging the media to question the living conditions of Aboriginal Australians.
In 1984 Chicka Dixon was nominated for Aboriginal of the Year in recognition of his contributions to Aboriginal health, community development and culture. He continues to travel the country, lecturing and sharing his wisdom.
Dr Mark Wenitong
Dr Wenitong is now the Senior Medical Officer at Apumipima, the Cape York Health Council service that looks after the health issues and policies of Cape York communities with Federal and State Governments. Dr Wenitong has assisted in the setup of AIDA and has been instrumental in gaining much needed support for many health programs and organisations in Far North Queensland.
Tristram Pigram
Tristram Pigram is the captain of the Broome Saints football club and one of the leaders in the 'Alive and Kicking Goals' program, an innovative suicide-prevention program running in Broome, WA.
Contribution to Aboriginal and Torres Strait Islander Employment
Traditional Credit Union (TCU), Northern Territory
Developed by a group of Aboriginal elders, TCU provides financial services, employment and education to remote Indigenous communities in the Northern Territory.
* TCU has 13 Arnhemland branches, employing more than 65 staff, 85 per cent of whom are Aboriginal. All remote branches and agencies are managed and staffed by Aboriginal people who live and work in their community.
* Specific recruitment practices cater for those with no prior job experience and low literacy or numeracy skills and take into consideration such things as family/clan issues between new and existing staff.
* All staff are encouraged and supported to participate in Financial Services training, including Nationally Recognised Training.
* Supports staff to maintain cultural and work obligations by providing leave and closing the branch, where appropriate.
* A new culturally appropriate induction program has reduced staff turnover from 35 per cent in 2005 to 21 percent in 2008.
* Won the National 2008 Reconciliation Australia Indigenous Governance Award for providing good governance and sustainable economic development for remote Indigenous people.
Northern Project Contracting P/L (NPC), Queensland
NPC is an Indigenous owned and operated company, providing contracting, training and labour hire services to the mining and civil construction industries.
* Employed primarily as a contractor and labour hire provider at MMG Century Mine, North-West Queensland, NPC currently employs 55 people in mining, 80 per cent of whom are Indigenous.
* Works closely with remote communities and provides tailored training, financial advice and mentoring – NPC's mentoring methods have resulted in retention rates of 70 per cent.
* NPC operates an Indigenous-specific mobile training school for people in Indigenous communities and high schools who wish to enter the mining and civil construction industries.
* In 2008, NPC beat 20 non-Indigenous companies to win a Queensland Smart State Award that recognised innovative training and successful outcomes.
Charles Darwin University, Darwin, NT
Charles Darwin University's (CDU) Indigenous Employment and Retention Strategy aims to increase the number of Indigenous staff at the university across all levels, both general and academic, and provide an inclusive and welcoming environment.
* This year, eight apprentices received Certificates in the areas of Information Technology, Business Administration, Children's Services and Transport & Storage through the two-year Indigenous Apprenticeship Pilot Program, with funding from DEEWR under the Structured Training and Employment Program (STEP). Six were placed in full-time employment, and two commenced full-time Higher Education studies at CDU. Another Indigenous Apprenticeship Program will commence at the end of September 2009, which aims to employ 12 Indigenous Apprentices for two years.
* In 2009, two Indigenous Cadets graduated from a CDU Cadetship Program, funded by DEEWR; one was employed by the NT Government as an Indigenous Employment Consultant; the other graduate was employed as an English/SOSE teacher. Another two recipients are currently undertaking Cadetships and two further three-year Cadetships will be available by the end of 2009.
* Through CDU's Indigenous Work Experience Program, coordinated by Indigenous Employment Consultants, Indigenous secondary students from various Darwin high schools are hosted at CDU's schools, faculties and business units to gain practical transitional workplace skills and experience, as well as exposure to higher education courses. Due to high demand from schools, another week has been added to the current year's program.
ISS Facility Services Australia
ISS works with communities and offers employment in facility services, cleaning and office support. ISS is one of 40 employer organisations that committed to guaranteeing jobs for Indigenous people through the Australian Employment Covenant project, which aims to place 50,000 Indigenous people into employment in an industry of their choice.
* Initially committed to employing 50 people over an 18-month period across its Security, Open Spaces and Resources divisions, ISS has already appointed more than 44 Indigenous people in a 12-month period through the Structured Training & Employment Project (STEP), in partnership with the DEEWR. After committing to the Australian Employment Covenant, ISS implemented the inaugural AEC Job Set Training Program in the Pilbara region, WA.
* During ISS's Indigenous Hospitality Work Start Program in the Pilbara, 11 participants were trained in Kitchen and Food Service Operations, Food Preparation, Housekeeping Operations and First Aid, achieving a Certificate II in Hospitality. They also undertook rostered work experience, and participated in community events to practice their skills. This program served as the foundation for deployment of the ISS Pilbara Indigenous Training Academy strategy.
* Worked with Rio Tinto and Ashburton Aboriginal Corporation to recruit graduates from the Onslow Traditional Owner Pre-Employment Program to enter the Resources sector. Eleven Onslow Traditional Owners completed a 10-week pre-employment program and worked for six months in town services roles, including catering, cleaning, office administration and grounds maintenance.
* Provides Mungabayi Business Association Pty Ltd with mentoring and training support to 30 staff for its cleaning services contract at MMG Century Mine, Lawn Hill, Qld.
* Developed an alliance with Marnda Mia Central Negotiating Committee to provide support for measurable improvements in local Indigenous employment outcomes in the Pilbara region.
* Partnered with IPA Personnel to deliver a recruitment program for sourcing, training, placement and post-employment mentoring of Indigenous job seekers.
* ISS sponsored a scholarship place for an Indigenous business leader on the inaugural AICD Indigenous Business Leaders Company Directors Course.
* In 2008, ISS was recognised by DEEWR as a Corporate Leader in Indigenous Employment.
Broadcaster of the Year
Carly Wallace (4K1G)
From 2004-2007, Carly Wallace volunteered her time at TAIMA, 4KIG, doing her own request and music programs, as well as filling in for various presenters and presenting nearly every major program on 4K1G. She completed her Certificate III and IV in Radio Broadcasting at Bachelor Institute NT. In 2006 she participated in the Young Leadership Forum, and in 2008 she was a member of the Indigenous Advanced Leadership Forum. Since mid-2007 she has been 4K1G's sole breakfast announcer. Her goals and aspirations are to explore all types of media, and to go back to her homelands of the Atherton tablelands to start up the first Indigenous radio station there. She is a truly inspirational young woman doing great things for the Indigenous community.
Dwaylene Brown (Umewarra Media)
Dwaylene Brown is a young trainee at Umewarra Aboriginal Media Association, which she joined in November 2008. She presents three programs on air, including a Language Program and a Culture Program. She has just scripted her own advertisement for a campaign, which was very successful. She is a role model in the community. She has put much of her own time into learning radio and also attends local events. She has recently received a Port Augusta NAIDOC award for her achievements in radio and also a Youth Merit Award from Rotary.
Steve Gumerungi Hodder (CAAMA)
Steve Gumerungi Hodder hails from the Lardil Aboriginal people of Mornington Island in the Gulf of Carpentaria, which is home to the renowned Woomera Mornington Island Aboriginal Dance Company. Steve has lived in Mbantua Alice Springs for more than 20 years, working mainly in the Art and Media. Steve has been involved with CAAMA for almost 10 years. He has been Senior Radio News Journalist and Current Affairs Presenter for about twi years and also tried his hand as Remote Indigenous Broadcaster for CAAMA radio. He is committed to social justice and youth issues for Aboriginal and Torres Strait Islander peoples, which he comments on through spoken word and hip-hop performances and workshops from Warburton in the WA desert to Aurukun on Cape York Peninsula.
Marlene Cummins (Koori Radio)
Aunty Marlene has been on-air at Koori Radio for over five years as the Presenter of "Our Yura" weekdays from 1pm to 4pm. Marlene also hosts the very popular Blues music show Marloo's Bloo's on Sundays from 10am to 12pm, which she has done for 11 years making it one of the longest lasting music shows on 93.7FM.