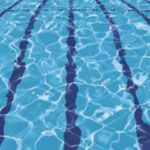 A new study has found that swimming pools in remote Aboriginal communities can dramatically reduce rates of skin, ear and chest infections.
Researchers from Perth's Telethon Institute for Child Health Research examined seven years of clinical records at two communities, Jigalong and Mugarinya, in Western Australia's Pilbara region.
The report showed that skin, ear and chest infections were more than halved in both communities after the pools were installed.
Skin, ear and chest infections diseases are very common in Aboriginal communities. Skin infections are of major concern, because they can lead to chronic heart or kidney disease later in life.
Middle ear infections can lead to hearing loss that can affect a child's education, and chest infections are the most common infection for which young Aboriginal children are admitted to hospital.
As well as the health benefits that community pools offer, children also learn to swim safely, the community benefits from a healthy place to socialise and employment is created.