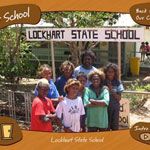 Making IT Real is a new e-learning resource that uses culturally appropriate e-learning content to improve literacy and numeracy levels of regional and remote Indigenous communities.
The resource was funded by the national training system's e-learning strategy, the Australian Flexible Learning Framework under its 2007 Indigenous Engagement Project. Making IT Real addresses the lack of relevant, quality education and training resources available to Indigenous learners.
This free resource has easy-to-use web page templates allows users, with basic levels of technical skills, to create culturally appropriate web interfaces suited to their community – by using local languages, place names, landmarks and people.
Michael Brown, Making IT Real Project Manager from Tropical North Queensland Institute of TAFE (TNQIT), found that many of the e-learning resources available were of shopping malls, cafes and other virtual simulations that weren't relevant to regional and remote areas like Cape York in North Queensland or the Wheatbelt area in Western Australia.
"Making IT Real takes existing learning resources and encourages schools and community organisations to make them into 'real' resources that can be saved and shared, rather than disconnected external resources that are not applicable to most communities," Mr Brown said.
"By incorporating elements of a particular community within an e-learning resource, learners from that community are more likely to engage and interact with the content because it has relevance to them."
Making IT Real was developed in conjunction with the Lockhart River Community with the support of TNQIT and communities from Cape York and the Torres Strait; and was tested by the Yarrabah community in Queensland.
The stand-alone e-learning resource can help individuals complete trade apprenticeships or vocational education and training qualifications. Indigenous Knowledge Centres, community and other training organisations can also use Making IT Real for self-paced learning, and for teachers and trainers to incorporate into an existing education and training program.
To order a copy of the Making IT Real CD-ROM email: [email protected].
For more information about the Framework, its products, resources and support networks, contact: (07) 3307 4700, email: [email protected] or visit: http://www.flexiblelearning.net.au