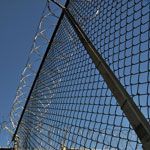 Indigenous people in three Victorian prisons will speak out in live radio broadcasts during NAIDOC (National Aboriginal and Islander Day Observance Committee) Week.
Melbourne's community radio station, 3CR 855AM, will conduct live radio broadcasts with Indigenous prisoners in Port Phillip Prison, Dame Phyllis Frost Centre and Fulham Prison.
Part of 3CR's Beyond the Bars project, the broadcasts will go to air on 855AM and stream globally on www.3cr.org.au from Monday 7 to Thursday 10 of July.
Highlights of the broadcasts will be aunched as the Beyond the Bars CD in November this year.
These award-winning prison broadcasts are unique in Australia and give Indigenous prisoners in Victoria their only chance to participate with the community during NAIDOC Week, a time of celebration and coming together within Australia's Aboriginal and Torres Strait Islander communities.
3CR Indigenous broadcaster and comedian Shiralee Hood will be part of the team conducting music and spoken word workshops with Indigenous women prisoners in the lead up to the broadcast at Dame Phyllis Frost Centre. For Shiralee the broadcasts are a way of "getting voices heard from the inside. We aim to encourage and support the women during the week of celebration that is NAIDOC Week."
The prison broadcasts are part of a week of Indigenous special programming on 3CR 855AM from 7 -10 July. The prison programming will be simulcast on 3KND 1503AM.
Beyond the Bars 2008 is funded by the City of Melbourne, the Department of Justice and the Community Broadcasting Foundation.