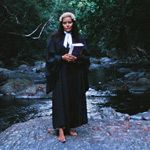 Deadly Vibe Issue 96 February 2005
Role Models
Young, smart and beautiful – girl power at its best is alive and well in Cape York.
A group of successful young Indigenous women from Far North Queensland's Cape York Region have struck a pose for education and training, appearing in a special 2005 calendar to raise money for the Cape York Young Women's Project.
The Cape York Young Women's Project aims to support the engagement of young Indigenous women in education and training programs.
The calendar details the achievements and aspirations of a range of young Aboriginal and Torres Strait Islander women from the communities of Mapoon, Napranum, Aurukun, Lockhart River, Hopevale and Yarrabah. It aims to highlight positive images of Indigenous women and raise funds to provide young women from the region with a broader choice of eduction and training opportunities.
"The calendar was initiated by mothers and grandmothers in the isolated Aurukun community," says the coordinator of the Project, Cindy Hales. "They had the idea of raising money to help their daughters and granddaughters make the transition from school to work and training.
"It's a mixture of compelling photography and spirited images. It highlights the two worlds through which young Aboriginal woman today must walk."
Women from a variety of occupations are profiled, including an impressive image of Indigenous barrister Tammy Williams posing barefoot in her robes in the rainforest.
Dancing student Eloise Yunkaporta is photographed with a metre-long swordfish bill. Eloise grew up in Aurukun and is studying dance at NAISDA. She took part in the calendar to encourage other young Indigenous women to realise their dreams.
"Girls can do anything," she says. "If you are still planning your future, then I say you just have to go for your dream, and have the courage to do the things that could make you someone special."
The calendars are available for $11, including GST and postage. To order, visit www.ieta.com.au, call 0429 445 619 or email [email protected]. Alternatively you can send a cheque or money order, along with your name, address and telephone number, to Cindy Hales, Cape York Young Women's Project, PO Box 2268, Cairns, 4870.
(story 1/2/2005 end)