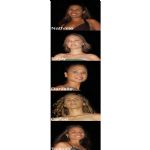 Deadly Vibe Issue 106, December 2005
A new competition celebrates the beauty of the Kimberley Region.
The Kimberley Region of North West Australia is unique in its beauty and its diversity. To celebrate this, a special event has been held for the past two years that recognises and showcases the distinctive qualities of this area.
Kimberley Girl is a competition that searches for a role model and ambassador, and a face that reflects the beauty of the Kimberley. The idea behind the competition came from Goolarri Media Enterprises Marketing and Event Project Manager Kira Fong, who has worked in the modelling industry for over 14 years and who, after moving back to Broome, marvelled at how stunning the local girls of the Kimberley Region were.
"Focusing on the Indigenous background apparent in many people within this region we were looking for a young lady between the ages of 16 and 25 who could proudly show her heritage in the world of professional modelling," Kira says.
Kimberley Girl 2005 was held in Broome in October of this year. Entrants were between the ages of 16 and 25, and came to Broome from all over the Kimberley region to compete in one of two heats, with seven entrants from each heat being selected as finalists.
Throughout the three weeks of the event, young Indigenous women took part in deportment, grooming, public speaking and modelling classes to give them a sense of empowerment and the confidence to stand tall and proud while they "strut their stuff" on the catwalk.
Entrants were judged on a variety of criteria, including meet the judges, natural poise, confidence, personality, grooming, overall look and behaviour and professionalism.
The winner of Kimberley Girl 2005 was Emily Jones from Kununurra. Danielle Bangmorra from Derby was first runner-up, Nathalie Ishiguchi from Broome was second runner-up, Tallissa Kinley from Broome was named most photogenic and Carlee Hedlam from Derby took out the judges' award.
The Kimberley Girl winners shared in over $5000 worth of prizes including clothing vouchers, beauty packs, spa treatments, jewellery and accessories with the second runner-up also receiving $500 cash, the first runner-up receiving $1000 cash and the winner 2005 receiving $1500 cash.
"Congratulations to every single entrant in Kimberley Girl 2005 for doing themselves and the community proud," Kira says. "These young women are wonderful ambassadors and role models for young Indigenous women of the Kimberley region."
(story date December 1, 2005 end)
[ photograph courtesy of Mathey Whitely.]