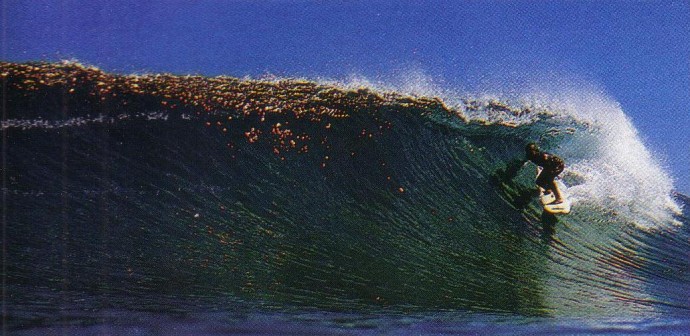 Indigenous surfers from all over the Oceanic Region will come together in Fiji between 7-15 February to battle for the second Rip Curl Tavarua Cup.
Ten countries took part in last year's event, with Australian surfers dominating the contest. This year Gavin Dickinson and the Australian team return to defend their titles of Open Men's Champion and International Teams Champions in a contest already tipped to be fierce.
This year's Australian team looks as strong as ever, featuring reigning event champion Gavin Dickinson, past Australian team member and duel Billabong Indigenous Invitational winner Ken Dann, Josh Slabb, Ty Arnold and Billabong Indigenous Junior Champion Paul Evans.
Other countries competing in this world class event include Fiji, Papua New Guinea, Tonga, New Caledonia, New Zealand, Tahiti, Norfolk Islands, Samoa, Cook Islands and possibly Indonesia.
Former World Professional Champion and Surfing Australia's National Coaching Director, Wayne 'Rabbit' Bartholomew said 'This Australian team is made up of past winners of sports scholarships from the Australian Sports Commission and our athletes are the ones that the other teams really want to beat.'
Team member Gavin Dickinson is looking forward to the event and commented "It was a nail biting finish last year when Australia scored just enough points on the last wave of the final to edge out host nation Fiji."
Travelling overseas to take part in international events such as the Tavarua Cup makes competing a costly experience for the Australian Indigenous team, and Surfing Australia welcomes any financial assistance.