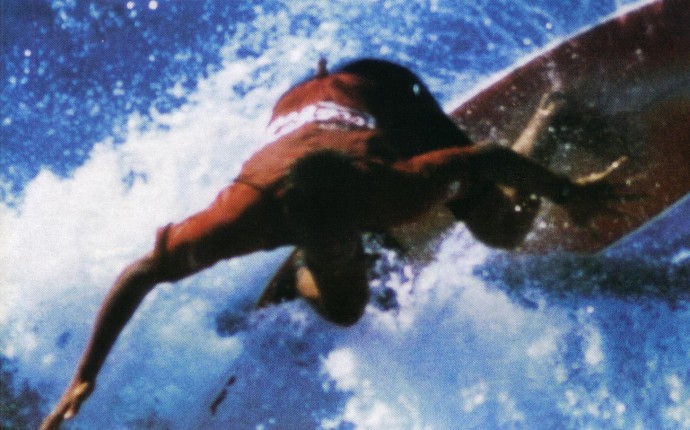 We're starting to see some young Indigenous surfer's names popping up regularly in the results of many Australian contests.
Names like Andrew Ferguson, Paul Evans, Ken Dann and Gavin Dickinson are becoming well known to followers of Australian surfing. And one young guy with a great future and a cool attitude is Ty Arnold.
Although he's only 17, Ty has been earning himself a substantial reputation with a string of results like first place in both the Junior and Opens division of the Energy Australia National Indigenous Pro, the Most Outstanding Junior Surfer at the Billabong Indigenous Invitational and third in the Junior division of the 1997 Coke Classic. For Ty, his recent selection in the Australian team for the Rip Curl Tavarua Oceania Cup is also a great honour.
In regard to Indigenous competitions, he notes "Koori surfers are so tough and competitive. You have to surf your best just to get to the next round".
With his parents Bill and Narelle behind him all the way, Ty's results have also gained him sponsors such as Nirvana Surfboards, Quicksilver clothing and wetsuits, Reef footwear, Gorilla Grip, Down the Line, and Japan based The BARI surf shops.
So when he's not studying to complete his year 12, what is Ty Arnold's favourite surf spot? "I went to Japan last year for three weeks surfing and promoting Nirvana surfboards. I will be returning this year for another 6 weeks, but my favourite surf-spot is G-Land in Indonesia." And a favourite surfer Ty? "Definitely Kelly Slater."
Keep an eye out for another Hot Shots profiles in upcoming editions of Deadly Vibe.