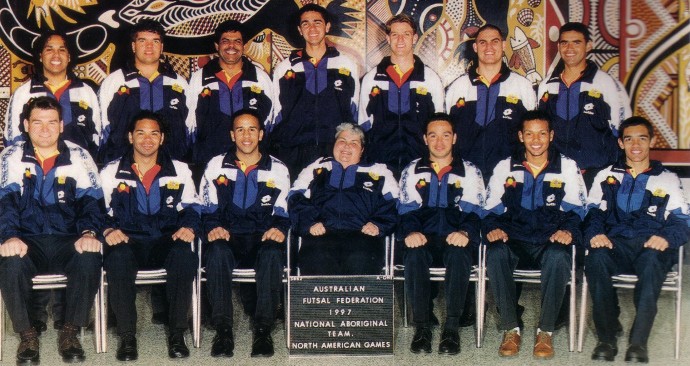 If you like fast, skilled, action filled soccer – then keep an eye out for the National Aboriginal Futsal team, who'll be playing an international test series against Canada later this year.
The team, which won a silver medal at last year's North American Indigenous Games in Victoria, Canada are currently in training for the 1998 International Aboriginal Cup against Canada's Cowichan Indians. Games are scheduled to be played in Darwin, Sydney, Canberra and Wollongong in October.
Last year, the team had the honour of being the first international team ever to participate in the history of the North American Indigenous Games – the 1997 games was the largest ever to be held attracting 6000 athletes, representing 30 provinces, states and territories of Canada and the United States.
The Games included a multi-nation cultural presentation highlighted at an Opening Ceremony watched by an estimated 50,000 spectators.
This year's squad was chosen from the National Aboriginal Futsal Championships held in January in Canberra, Sydney, Alice Springs, Darwin, Wollongong and Armidale.
Watch out for further updates in Deadly Vibe as the Test Series gets closer.