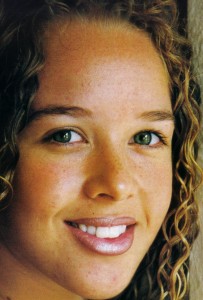 Tamara Edwards is an entrant in this year's Miss Australia.
She is raising money for the Spastic Society of Victoria.
Tamara hopes her influence will encourage other young Koori women to participate in future Miss Australia's to help this very worthy cause and to gain self confidence, deportment and personal achievement.
Seventeen year old Tamara works as a junior dental nurse in Geelong, is keen netballer and a member of the Wathaurong Aboriginal Co-operative.
She has a lot of support in Geelong in her quest and sponsors include K Rock Bay FM, the Wool Exchange Night Club and Geelong Football Club.
Good luck Tamara from everyone at Deadly Vibe.