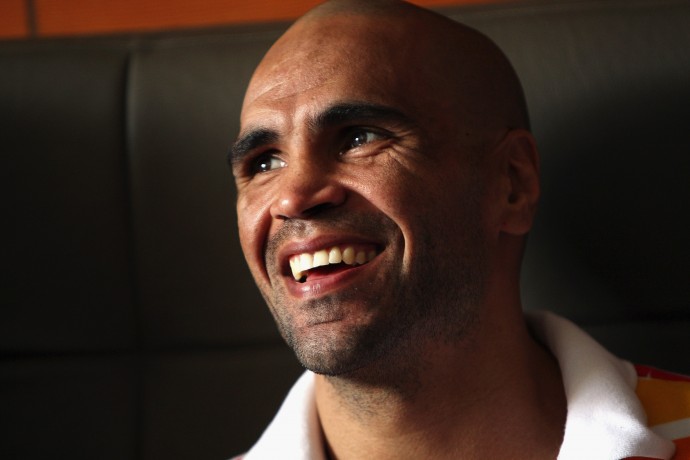 "Don't be a big head, do your best & believe in yourself" 
'Our kids are our future, and we have the best brains and natural ability in the world.' 'Believe in yourself.
Anthony Mundine was born on 21 May 1975 in Camperdown, Sydney. His mother is from the Wiradjuri tribe, his father Bundjalung.
Anthony started playing Rugby League when he was fourteen years-old in the South Sydney competition. Throughout the next fifteen years, Anthony developed his skills to such an elite level that he secured a First Grade place with St George.
One of the highlights of his junior career was in 1993 with selection into the Australian schoolboys' side, which twice defeated Great Britain. In 1996 Anthony played in the grand Final for St. George. He went on to be selected for the Queensland State of Origin team.
Anthony has been inspired by Rick Walford, a great winger and a role model for young Aboriginal people, as well as by his high profile father, Tony who won four Australian boxing titles and fought for the world title. Like his dad, Anthony doesn't drink or smoke. He also thanks his mother for the way she bought him up 'to be a good person, not to be a big head and to always do your best.'