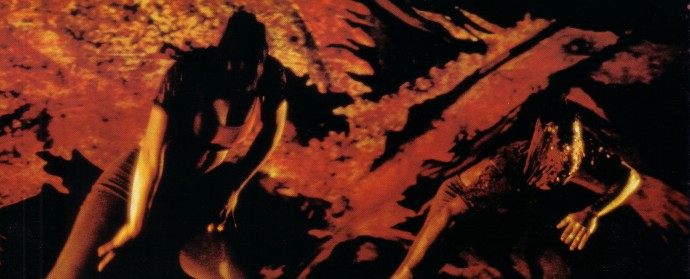 Bangarra is a Wiradjuri word for 'making fire'
It has been nine years since Bangarra, one of the most entertaining, vibrant and professional leading dance companies in Australia first opened up their doors to Sydney, Australia and the rest of the world.
And what every Australian and of course every Bangarra dancer would remember most was when Bangarra took the world stage at Atlanta Olympic Games, performing the flag Hangover Ceremony as part of their Closing Ceremony.
Who could ever forget when Banagarra performed in 1997 as part of The Festival of the Dreaming, their full-length piece 'Fish' at the Sydney Opera House. A story about exploring the three water worlds of swamp, reef and ocean.
Bangarra's success and reputation is continually growing, overseas and at home. They have performed in events like the Changmu International Festival and the Chuncgon Culture & Arts Centre in Korea and this year Bangarra will tour it's new work 'Fish' again through Europe, Asia and possibly the United States. As well as that, Bangarra in conjunction with the Australian Ballet, have been invited to take the piece Rites to Moscow as the highlight of The Australian Ballet's premier show. What a year full of work!
Bangarra's success has also extended to performances at the Australian Football League Grand Final in Melbourne in 1993 and the World Youth Soccer Cup in Sydney. They also performed the recently released award winning opera film Black River.
Back in Australia Bangarra and the Australian Ballet Company also made a historic collaboration with their joint debut performance at the Melbourne International Festival of the Arts with the new vision of The Rite of Spring, Rites. It was a performance that went down in history.
Bangarra are situated at The Wharf, Pier 4, Walsh Bay where they have a 280-seat theatre, two rehearsal studios, production facilities, a recording studio, a lounge, restaurant and an exhibition space for Indigenous art.
Stephen Page is one of the many talented people who joined the dance theatre and create what it is today.
The theatre's main focus is of people and culture. This is very noticeable in performances such as Ninni and Praying Mantis Dreaming, a piece that was totally conceived, scored and performed by Aboriginal and Torres Strait Islander people.
Bangarra always maintains respect and integrity between the Aboriginal and Torres Strait Island cultures. They have a strong emphasis on fusing traditional and contemporary styles. This trademark has artistically carried Bangarra through every performance they have done here in Australia and Abroad.
The Traditional songs and dance featured and adapted in Bangarra's work come from the Munyarryun clan, based in the Yirrkala community in Arnhem land.
Bangarra demonstrates the beauty, the sophistication and the ongoing evolution of Aboriginal and Islander cultures, embodying an energy that enlivens and inspires.