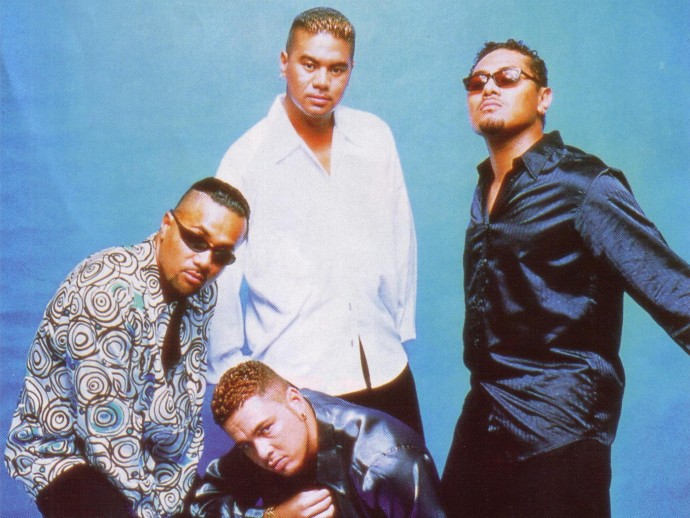 A highlight of The Festival of the Dreaming will be an awesome, cool and very deadly rock concert at Parramatta Stadium on 27 September 1997.
This concert is called Baramada Rock and will feature and showcase a huge array of Indigenous musicians from all over Australia and the world.
Baramada is of course the original Aboriginal name for the land which came to be known as Parramatta.
Hosts of Baramada Rock will be Jimmy Little, David Page and Leah Purcell, so nobody will be bored for a second while bands are leaving and coming on stage.
With Yothu Yindi and Christine Anu headlining the line-up, Baramada Rock will not be anything less than an incredible day of Indigenous music at Parramatta Park.
There will be the exciting and exceptional Aim 4 More performing in their unique a'cappella style; the ever popular Kulcha, Canada's Laura Vinson and from New Zealand, one of their leading Indigenous bands, Moana and the Moahunters, with guest Dam Native, a leading Hip Hop group and Southside of Bombay.
Aim 4 More is an amazing trio of young Murris who perform all aspects of entertainment from smooth harmonies of the 1960's covering Motown, Rock 'n' Roll and Rhythm and Blues to the current 1990's Rap, Funk and High Energy Dance.
Kulcha is a group who over the past few years have turned Australia and Asia upside down with their stunning four-part harmonies. In May 1994, they became the first Australian vocal harmony group to hit the charts, debut 'shake jam' shot up to number 7 on the national ARIA singles chart.
Known is Canada as 'Princess of the Rockies' Laura Vinson has had seven very successful national album releases and several hit singles as well as numerous nominations and awards. Laura Vinson's heritage is Cree/Cherokee which has united with English and French which has embodied her with a legacy of culture that is always evident in superlative song writing and deliverance of her heartfelt musical messages.
The 12-piece band that makes up Moana and the Moahunters is led by Moana Maniapoto Jackson and is one of New Zealand's leading Indigenous groups, well respected for their proactive stance in breaking down racial barriers through music. The group has a gold selling album and an award winning video to their credit.
Special guests performing with them are Southside of Bombay and Dam Native who are leading Hip Hop in New Zealand and combine urban street sounds with cultural reflections of their Indigenous identities. The award-winning group has a huge following especially amongst Maori and Pacific Islanders. After Baramada Rock a lot of Kooris and Murris will be in the fan club as well.
So, if you are in Sydney or planning on coming here for The Festival of the Dreaming, Baramada Rock is a must see. And it's Free, Saturday 27 2:00pm – 8:30pm