This month Deadly Vibe talks to a real life role model to us all. Someone who has worked hard for herself, for our community and who is now making a real difference to other people's lives.
No, she is not a rock star and no she is not an Olympic gold medallist or an international footballer.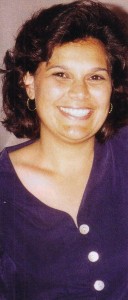 She is Leisa McCarthy and is a nutrition graduate from the University of Canberra. Not only has she completed her university degree, she has just finished her Masters in Community Nutrition from the University of Queensland.
"It was a lot of hard work" Lisa told Deadly Vibe.
"The Masters included eight months study at the University of Queensland and then four months of fieldwork in Malaysia.
When you do a Masters at University you have to write a major report at the end. This big report is called a thesis and Leisa did hers on "community nutrition."
Leisa studied the health of older people. You see, Malaysian eating habits are changing with influences from western countries such as America and Australia. With changes in diet and nutrition come changes in diet related diseases.
"Malaysia might well follow the Australia example of heart disease, obesity and diabetes," Leisa said.
"They want to learn from the mistakes of the west and try and build a healthier population," she added.
Since completing her masters Leisa has moved to Weipa on Cape York where she has taken up a job as District Nutritionist for the Cape York District Health Service.
And you guessed it; she want to do more study. And add her already impressive list of qualifications.
"I want to start my PHD on diabetes while I'm up here," Leisa said.
"It's a lot different up here from Alice Springs, Canberra and Brisbane," Leisa laughs.
"I've only just arrived but I love it already."
And does Leisa have any advice to young Aboriginal people who want a career in the health sector.
"Good nutrition practices will make Aboriginal communities across Australia healthier," she said.
"Which is the most important thing of all."
"Working in health is very rewarding because what you do really affects people's lives," she adds.
Another surprise that Leisa had for us at Deadly Vibe was that she quit school in year 11 and went back a year later.
"Yes you could call me the classic high school drop out," she laughs.
"I left school in year 11 as a lot of people do,"
"And then worked for a year and decided that if I really wanted to make something of my life I had to go back and finish. I did and went well enough to get into University and here I am today."
Everyone at Deadly Vibe congratulates you Leisa on all you have achieved in your career and wishes you all the luck to the future.