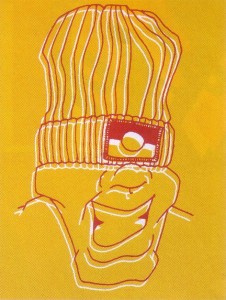 We at Deadly Vibe and at Deadly Sounds love it when new Aboriginal music is about to come on the scene. It means new songs to listen to; new CD'S to buy, new gigs and of course new song words to remember.
That's exactly what is about to happen. Over the next month or so Archie Roach, the man who has influenced us all, will be releasing brand new music and re-releasing a few live tracks that you may already know.
His music inspires, empowers, and is just fantastic to listen to as well.
His new single 'Hold On Tight' is out mid-June and his Album 'Looking For Butterboy' will be on the scene early July. I can't wait for that one!
Also this month we have a young central Australian band NoKTuRNL
They are a fusion of metal, hip hop, reggae, blues, soul funk and jazz (WOW – them big descriptions).
Anyone who ever has heard them will quickly understand why spiderbait have chosen them as running mates on a national tour. Congratulations and watch out big time.
We caught up with NoKTuRNL as part of their lightening flash Sydney appearances. And boy it's great to see real young attitude. Yeah, Yeah!
In the sports world, we look at football with Che Cockatoo Collins and Nicky Winmar who are both just carving up the MCG at the moment. Thanks for the letters requesting Nicky Winmar without his shirt. Maybe next time!
Catch ya,
Gavin Jones