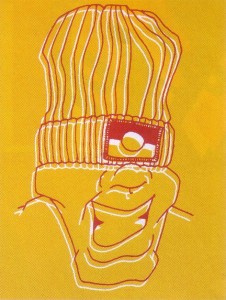 Welcome to the first Deadly Vibe.
Each month, we at Deadly Vibe will be sharing some of what's going on in Indigenous music and sport around Australia.
We'll bring you the drill, the stories, the photos, the pin-ups and a bit of gossip on who is out and about on the Indigenous music and sports scenes.
Every issue we'll be bringing you up to date with big name bands like Tiddas and Yothu Yindi, who we caught up with earlier this month to get our great cover story. Deadly Vibe is also about solo artists such as Christine Anu and Archie Roach.
But we are not only about the stars. We are also about young people who are in the making, writing and playing music – all types of music, rock, hip-hop, rap, funk, country, jungle – whatever you're into, we're into.
A big thing we want to share in Deadly Vibe is the showcase of music from around the country.
Where we live makes us all different. The people, the land, the history is all different. But we are also all the same. So, Deadly Vibe wants to play a part in bringing us together.
We'll be doing our best to bring you stories and photos from all over the country. So, If you're in a band and want some national exposure, give us a call.
At Deadly Vibe, we also love sport…every sport: football, basketball, netball, track and field, surfing and more. You'll read about it all in Deadly Vibe.
St Kilda Football legend Nicky Winmar is our man on the ground with all the sports stories.
Anyway, I hope you enjoy the first Deadly Vibe.
We'll be starting up a 'Letters To The Editor' next issue, so please drop me a line about anything at all or to tell me what you thought of the first edition of Deadly Vibe.
Next time
Gavin Jones