Peter Coppin's epic and remarkable story is masterfully told in his updated memoir – Kangkushot: Life of Nyamal Lawman. In this expanded edition, author and trusted friend of Coppin, Jolly Read has beautifully captured the life of an exceptional man who fought for his people right to the end.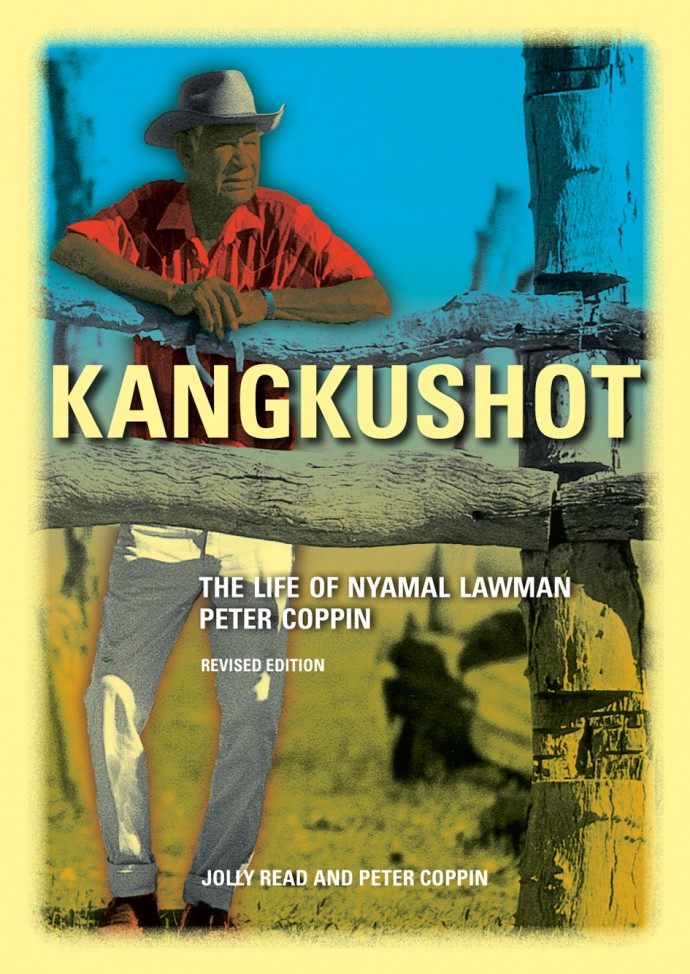 The most senior Nyamal lawman, Coppin was born in Yarrie country in Western Australia's Pilbara. His was a life of danger, drama and hardship; his people forced to work on pastoral stations for meager rations, their lives subject to the whims of white pastoralists, government agents and legislators.
Coppin dreamed of a life for his people where they could access education and health services, and control their destinies. Despite great danger to themselves, he and others took part in the Pilbara Strike in 1946, the first major strike by Aboriginal people in Australia's history.
Sometimes called the 'Black Eureka', it preceded by decades the better-known Gurundji walk-off at Wave Hill. The strike involved about 800 people from 27 stations across the Pilbara at a time where it was dangerous for Aboriginal people to agitate for rights and justice.
Author, Jolly Read said the updated edition of Kangkushot completes the story of Coppin's life up to his death at age 86 in 2006.
"It includes his retirement at Jinparinya with his wife, his NAIDOC Male Elder of the Year Award, and his attendance with his family for the opening night of the award winning play about the strike and his life, where he received a standing ovation," Ms Read said.
"It also covers his funeral at Port Hedland attended by more than 1500 people from around Australia, followed by a police escorted convoy to Jinparinya for his culturally traditional burial on his country as the top Nyamal lawman.
"Kangkushot's story concludes with his life's destiny fulfilled; a man who always fought, right to the end, for his people."
Initially uncertain about sharing his extraordinary life and culture, Read and Coppin formed a friendship that ultimately spanned 20 years, and the tales spilled forth, building the fragments into a whole, little by little, tape by tape.
Kangkushot provides valuable insights into the rich and spiritual way Aboriginal people view their lives and land, and their place in it. Coppin's response to those who asked him questions about his life was: 'What are you asking me these questions for anyway? Just read the book.'
For more information on Kangkushot: Life of Nyamal Lawman Peter Coppin head to AIATSIS.