When David Leha of Radical Son extracts poetic, poignant lyrics from within his mind that have manifested themselves from his experiences as an Aboriginal and Tongan man and couples them with soul, dub, and reggae-esque music, the end result is Cause 'n Affect: his upcoming album.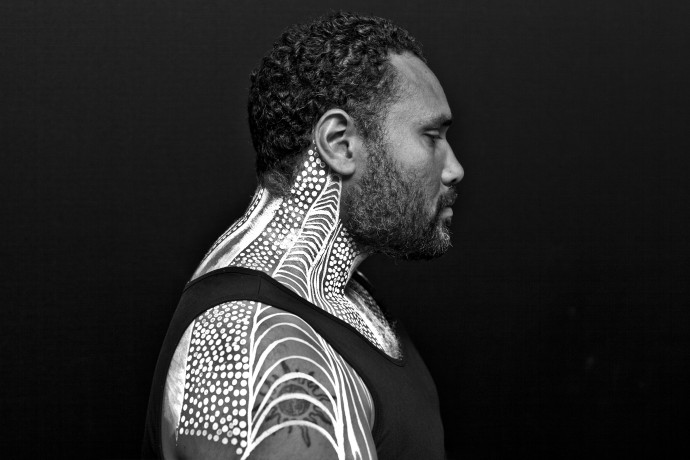 "I'm very thoughtful about what it is that I do, and what it is that I say in my lyrics especially. I think that the title Cause 'n Affect is very fitting, you know, because what it's about is taking responsibility. Our actions have consequences," explains David.
Released in September this year, Cause 'n Affect chronicles David's philosophies and beliefs with the help of spoken word from Archie Roach and Mau Power, as well as vocals from Emma Donovan, Crystal Mercy, and Deline Briscoe.
"What's really important for me, as I'm sure it is for a lot of our artists, is connection. I've been performing now for quite some time and connected with a lot of audiences, and a lot of my fellow musicians as well," says David.
"It was really important for me to try and bring a few of my peers with me along on this journey."
So far, three tracks have been released from the album, giving fans a taste before the complete eclectic, amalgamation of music is released that will surely speed up Radical Son's inevitable rise in the Australian music scene.
A father of eight, David says that as he has matured as a man, his music has grown with him. One song from the album that is by no means shallow and reflects his position as a seasoned lyricist, is Human Behaviour which debuted at number one on the AMRAP Great Southern Chart two weeks ago, and has held its position.
"Human Behaviour is about me just observing the patterns within us all, within myself. The patterns that are the cycles that we find ourselves in; some may call them habits," he says.
"What I see is, some of the things we do, people describe those things as human behaviour, and I look at myself and especially those habits that I wish that I could rid myself of. The mistake is to see those things as human behaviour, and something that's natural."
But what is natural for David is his cultural heritage and embracing it through his music. Highest of Love has a strong spiritual theme throughout.
"I would agree with you in the sense that Highest of Love is a spiritual song, if you can say that, believing that we as people are all one. And that's what I love about our culture the most, is that we believe in our values," he says.
"In all of our stories we were connected; we were trees, we were plants, and we were animals. I heard a dreaming story a couple of weeks ago from Armidale, from the Kamilaroi people, you know, that even here as man we've evolved here from woman.
"Can you imagine living life with an understanding knowing that you were once everything? I just see that as a really strong position to be in: to acknowledge there's a part of you in everything."
To support Radical Son and keep up to date with his music, you can visit his website, like him on Facebook, or follow him on Twitter @radical_son.