Not one of us has grown up without being captivated by the concept of fairy tales and the magic weaved throughout them. But sometimes the questions we pondered were never answered as the book came to a close, like why Cinderella's stepsister was such a malevolent shrew or what Little Red Riding Hood's grandmother made of her defiant granddaughter's escapades.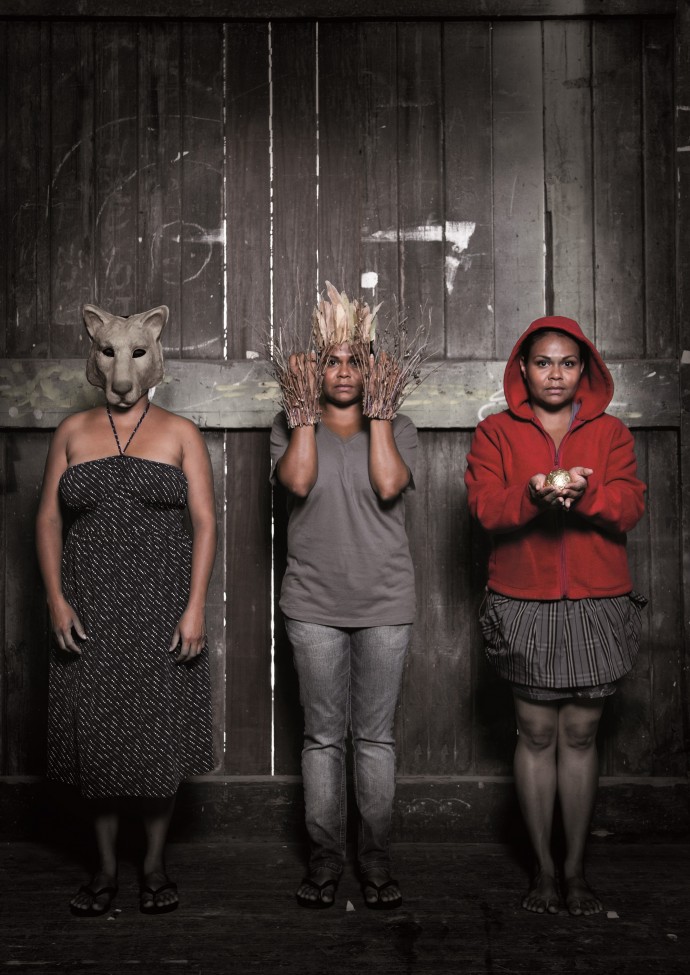 Now those queries have been answered in the form of a quirky stage production. The Magic Hour retells the timeless tales of our favourite fables not from the protagonist's point of view like we know and love, but that of the secondary characters'.
The one-woman show was penned by the award-winning Novocastrian writer, Vanessa Bates, and stars the Helpmann Award winning actress, Ursula Yovich. It will be playing from the 4 – 6 July at the Street Theatre, Canberra.
"I thought it was a wonderful idea to have the voices of the unheard characters. They're kind of like the underclass in our country. She's written it in a way where they fit into that world, into our world. They are the forgotten voices, the invisible people," says Ursula.
As well as Little Red Riding Hood's gran and Cinderella's stepsister, we meet Rapunzel's captor, Jack and the Beanstalk's mother, and a woman who recalls her encounters with the bizarre Rumpelstiltskin.
"It's absolutely dark, full of humour, the characters are really complex, and they're not two dimensional. You can love them and understand why they carry on the way they do and at the same time really despise them. They're very human," she explains.
Ursula, who says singlehandedly performing a production can be "terrifying", enjoys exploring and developing the amalgam of characters that bare resemblance, and pay homage, to the silent women of the Australian landscape.
"My favourite character would have to be Hannah, she's Rapunzel's captor," she says. "I love her because she goes to the extreme and doesn't realise just how crazy she is."
Having starred in works such as Australia, Jindabyne, The Secret River, Redfern, and The Gods of Wheat Street, Ursula was progressively becoming disenchanted by the fact that the roles she was playing were exclusively written for Aboriginal actors.
"About two years ago I felt the industry wasn't a place I belonged in, due to the fact I found I hardly ever went for auditions that were non-Indigenous, so there was no colour blind casting around," she says.
He (Chris Bendall, the director) thought this play is not race specific, it could be played by anyone, it could be played by a man, I reckon. So it fell into my lap at the right time when I was thinking 'I've had enough of this."
Luckily Ursula lives by the mantra 'You have to be in it to win it', and is part of this deliciously dark, black comedy that puts a refreshing spin on the German folklorists, Brothers Grimm, classics that have been time and time again amended as to not scare the children.
For more information on The Magic Hour, including ticketing, call (02) 6247 1223 or visit www.thestreet.org.au.