A Most Peculiar Act is a new book by award-winning author, Marie Munkara, which is a fictitious – yet not so farfetched – look into the Aboriginal Protection Acts of the early 20th century through the eyes of Sugar: a 16-year-old Aboriginal girl and her fight against social inequality.
Set in Darwin in the 1940's at the time of the Japanese bombings, A Most Peculiar Act take us on a journey, putting us in the shoes of an Aboriginal person of the era as they face the hardships of the primitive White Australia Policy, including assimilation and segregation.
Whilst introducing us to an amalgam of quirky characters, the book and its satirical tone, on even serious subjects, comes to a climax when the lingering threat of attack from the Japanese comes to fruition and Aboriginal and non-Indigenous must throw differences aside and concentrate on a common threat.
"I really am interested in that particular period of time but also, my nanna was telling me about the war stories so I thought: 'Hey. That sounds like a good time to put it'. I could've had it a bit later in time but it seemed to work right there," says Indigenous author, Marie Munkara.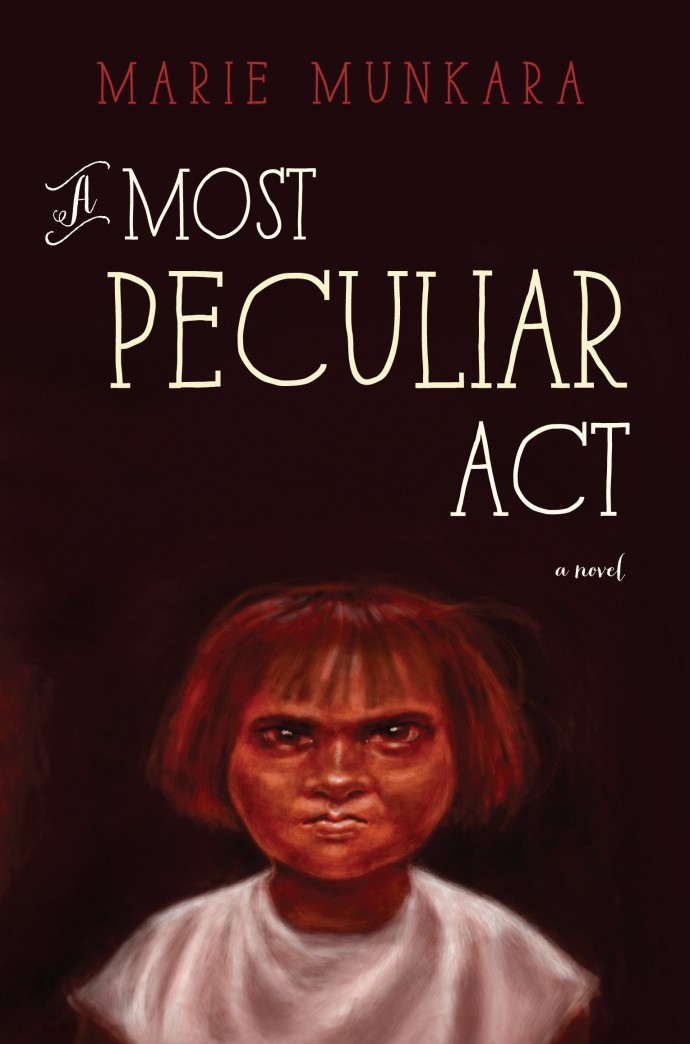 Marie, who won the 2008 David Unaipon Award and the 2010 NT Book of the Year for her previous book, Every Secret Thing, cites the 'goldmine' of stories from family members, as well as her own experiences as her inspiration.
"There's never any writer's block, it's just a wonderful thing. When it's there it flows. I just sit and I write and I write. I just enjoy it. There's no point doing it if it's a pain in the neck. It's a thing that I love to do," she says.
After the welcome success of her last book, Marie hopes this one is received by audiences just as well because writing is her passion and livelihood, after all.
"I guess it's become a profession of sorts – I wish it would pay more," laughs Marie. "But yeah, I think it's become a profession because I do workshops, talks at schools, so I do a lot of side work that's related to writing which is wonderful. I love it."
Born on the banks of the Mainoru River in Arnhemland and now living in Darwin, Marie's creative flame was sparked at an early age and she used her favourite novels as an artistic outlet.
"It's a passion, something I've been absorbed with all my life. Even as a little kid I wanted to write prolifically," she explains. "I loved The Famous Five and Secret Seven and I used to change the endings and I was like this little super sleuth (detective) called Trixie who would come to the rescue and sort it all out."
Riding off the success of her two books and possessed by the writing bug, she has already begun working on two more.
"One's set in modern day Darwin and it's a bit like Tim Winton's book, The Turning, so each chapter has a character that relates to other people in the book but each chapter is about a main character and they all interweave with each other in different ways," she says.
As well as these, Marie is trying her hand at scriptwriting, currently working on adapting her first book for the screens in the form of a TV miniseries that has already attracted some interest.
To purchase either of Marie's books, visit Magabala Books.