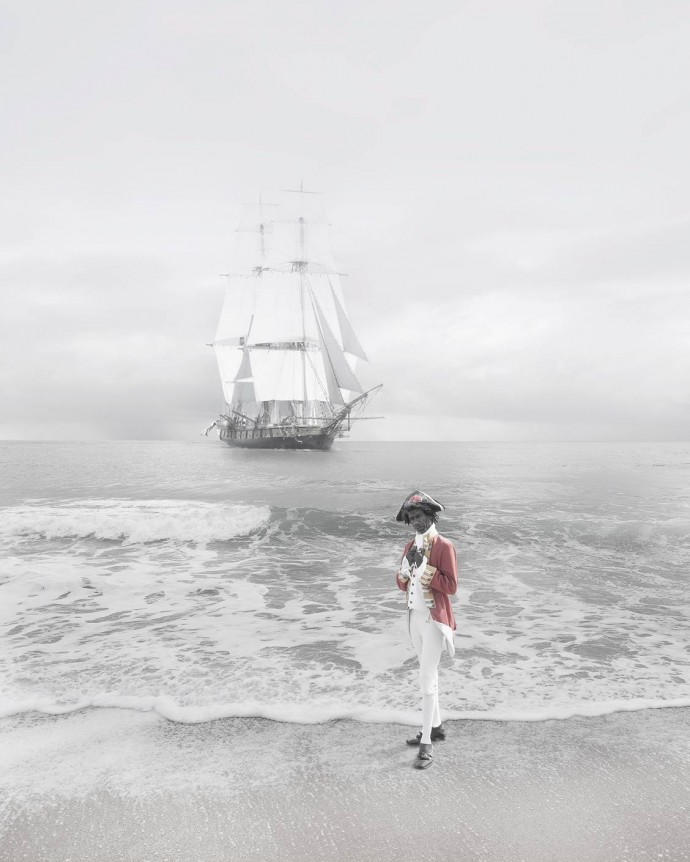 A University of the Sunshine Coast academic has co-curated a new national art exhibition that uses Indigenous and non-Indigenous perspectives to reimagine the encounter between Captain James Cook's crew and Aboriginal people in 1770.
USC Senior Lecturer in Art and Design Dr Lisa Chandler said the exhibition of works by more than 20 prominent artists, musicians and writers was making a splash after opening at the Australian National Maritime Museum in Sydney this month (9 May).
Aboriginal and Torres Strait Islander artists taking part in the exhibition, East Coast Encounter, include: Bianca Beetson, Michael Cook, Lyndon Davis, Adam Hill, Kerry Jones, Garth Lena, Gail Mabo, Arone Meeks, Brent Miller, Gordon Syron and Judy Watson.
The exhibition will be officially launched on 31 May for National Reconciliation Week before touring regional galleries until 2017, including Caloundra in July 2015. It has substantial Australia Council for the Arts funding.
Dr Chandler said the exhibition had strong Sunshine Coast links, including Coast-based co-curator John Waldron, photographer Michael Cook and Maleny artist Peter Hudson, who generated the idea from his childhood reminiscences of stories of the Glasshouse Mountains.
"Another local link is a Kabi Kabi bark canoe created by Lyndon Davis, Brent Miller and Kerry Jones," says Dr Chandler. "Many people associate the Endeavour ship with Cook's voyage but Indigenous canoes present another side of the story."
Dr Chandler said Peter Hudson's idea had grown into a major exhibition of considerable scope, using multiple points of view to present this shared story.
"We're all so passionate about this project because we're reimagining a significant historical encounter through creative practice to promote cultural dialogue and reconciliatory understanding," she says.
A new translation of a Badtjala song in the exhibition describes the Endeavour sailing past K'gari (Fraser Island), where USC now has a research centre.
"USC is dedicated to community engagement and this exhibition combines Indigenous issues, historical research, creative practice and education," she says.
For details of the exhibition go to: www.eastcoastencounter.com.au