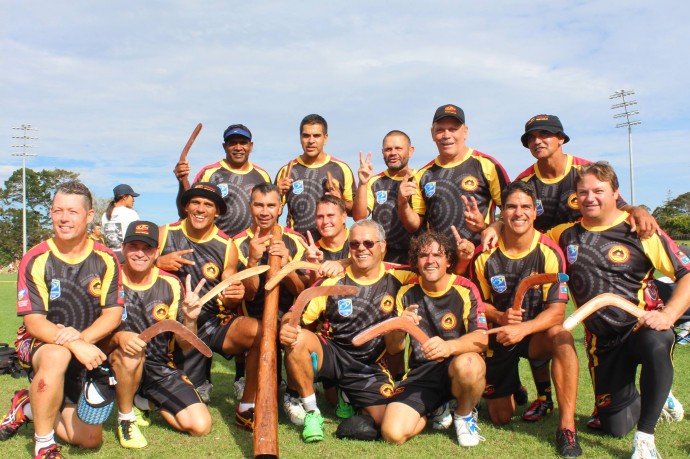 Deadly Vibe Wire recently ran a story in the lead up to the 2014 Oceania Indigenous Invitational Cup in New Zealand, where 150 Aboriginal Oztag players ventured abroad to showcase their skills to Maoris, Samoans, Tongans, Fijians, Niueans and other Pacific Islanders. Well now they're back, and they've brought multiple championships with them.
Former St George Dragon's back rower and Convenor at Australian Indigenous Oztag, Jeff Hardy, led the seven teams, comprised of men and women both young and old, to the three day tournament late last month and couldn't be happier with how it went.
"It was a great success taking close to 150 people away and representing our culture – it was sensational. We were loud and proud; we looked really good, and performed really well," says Jeff.
The women's 21's side took out the championship as did the men's 40's. The boys 17's, men's 30's, senior mixed side all finished as runners up, while the men's 21's came 4th and men's opens came in 5th.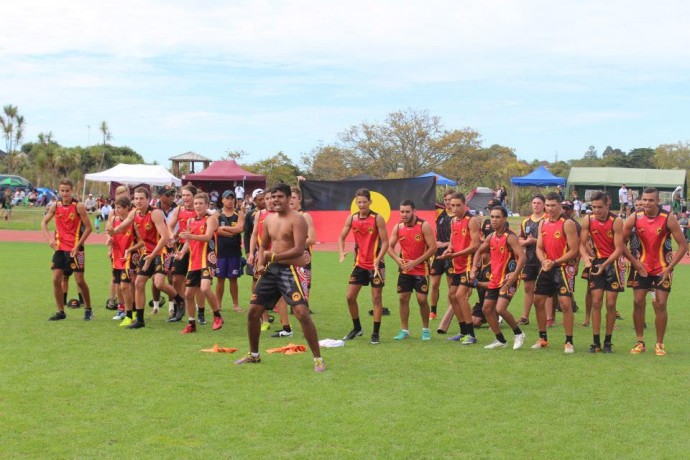 Jeff, who played in the men's 40's side, was a key player among other former NRL elite's, Cliff Lyons and Rod Silva. He says that coming out on top against New Zealand's best was "tremendous".
"It was the New Zealand national team that they put in called the New Zealand Colonials, so they were a very good team," he says.
"It was a tremendous feeling after we won because we lost to them in the pool games 5-2. To come out in the final and win 6-1 was a huge turnaround."
Although it was an Oztag tournament, Jeff said that the real highlight was witnessing the cultural exchanges that took place throughout.
"It's more about seeing the people representing, and seeing the people share their culture and engaging, learning about, and being with the Pacific Islander culture as well," he says.
But putting 150 Koori's, Murri's and Noongar's together wasn't going to be without an eccentric cultural display of our own.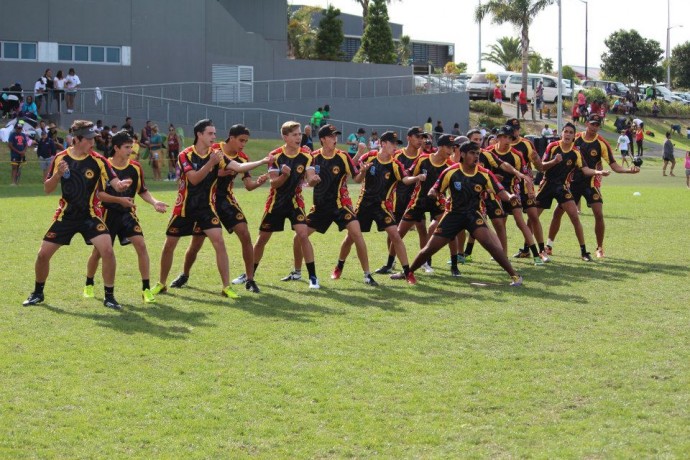 "Electric…it was electric," he says. "When we finally get all our gear on and we get to the ground all decked out, standing together at the opening ceremony and watching our dancers get up and dance and everyone cheering, it was electric," he says.
There was even an impromptu display of cultural pride.
"A lot of the time before we played the other teams, they did their dances. The Maoris did the Haka; the Cook Islanders, the Samoans, all had their own Haka's that they did to each other," Jeff explains.
"Our boys saw that, so our Under 17's boys and our Under 21's boys went home and came up with their own Aboriginal war dance at the hotel and practiced and practiced it.
"The next day they were standing there in a line with their arms around each other because they didn't expect our boys to dance back. After they finished their dance, our boys broke-out into a dance – it was crazy."
All in all, Jeff says that the tournament was one bursting with fiery Oztag matches, learning and being proud to be Aboriginal. For more information on getting involved visit the Indigenous Oztag Facebook page.