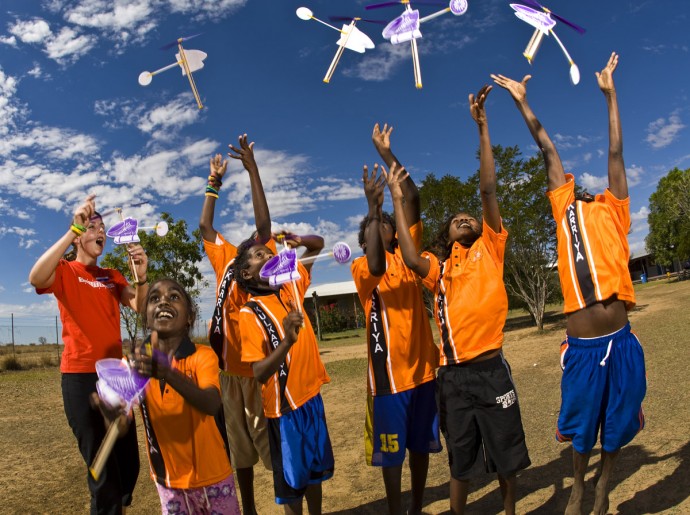 Many correlate the word 'science' with a boring, useless, and textbook driven field that is of no value but science really is a fascinating subject that dictates our everyday life – this is the message that Scitech is trying to spread.
Scitech is a not-for-profit organisation that strives to "increase awareness, interest, capability and participation by all Western Australians in science, technology, engineering and mathematics". They do this through their extensive touring regime and programs like the Aboriginal Education Program (AEP).
AEP is an award winning outreach initiative of Scitech that travels to the remote communities of Western Australia to provide culturally relevant and engaging science workshops as Aboriginal Programs Coordinator, Amanda McKenzie explains.
"All the activities that we do are very hands on, so the students are out there doing experiments; they're trying things out and they realise how much fun it is," she says.
"Science isn't something that relies on textbooks and doesn't have to be about using scientific language but it can be really hands on and trying things out for yourself."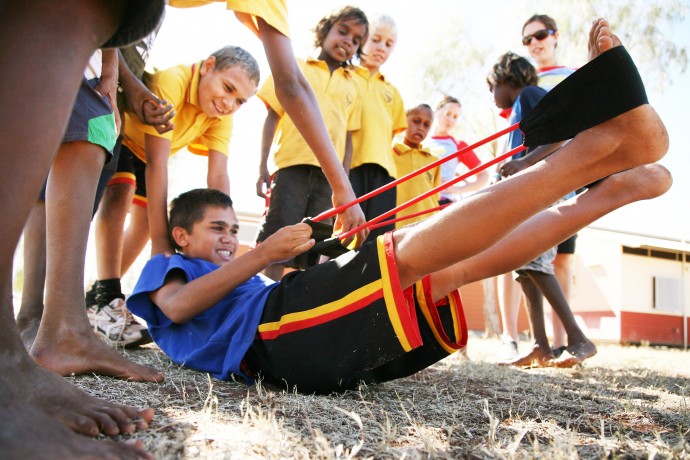 They conduct experiments of all types – most of which complement the traditional sciences of early Aboriginals – with the children, like building small scale structures for tornado resistance, recognising weather patterns, and exploring different road surfaces and their efficiency.
"We were doing earth and space sciences as our topic last year with the Aboriginal Education Program and we found that there was a lot of cross over there where students were able to share their knowledge and culture with us as well," says Amanda.
The program, that also puts a focus on literacy and the involvement of the wider community, recently won the Association of Science and Technology Centres Leading Edge Award for Visitor Experience against 12 other International entries. Amanda attributes this to Scitech's hands on approach.
"The reason we won that award was because this program is specifically tailored to Aboriginal students. It's quite different to the other programs that we run. Often in schools we'll run science shows where we have 100 students and get a couple of students up to volunteer for different activities whereas the AEP program is extremely hands on," she says.
"The activities we run are done in a way so the kids aren't individualised, so there's no shaming issues and we also try to make it extremely relevant so they're realising that the science we're doing is part of their everyday life."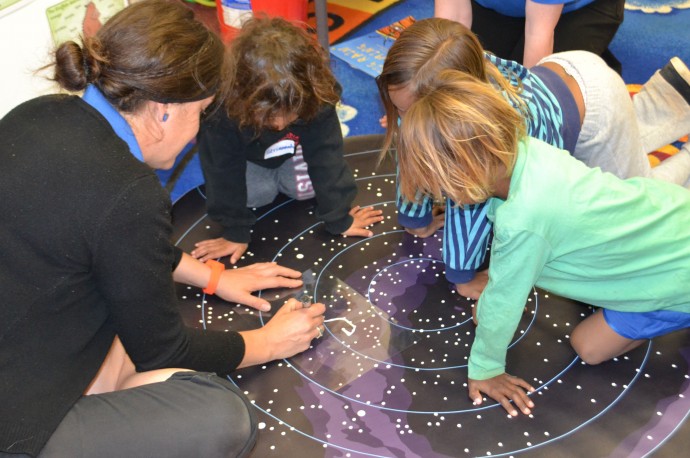 Touring the remote communities in a 4WD and often sleeping at the schools in swags, the program coordinators make sure that the kids they engage feel comfortable with them.
"We try really hard to build relationships with the students because we realise, that coming from a different culture, it's really important to build relationships with the kids."
"Before we go out to visit them we have videos that we've developed and we send them out so they get to know who we are, where we're from, a bit about our families and we introduce ourselves with photos."
The program tries to reach every remote community in WA over a three year cycle, to spread the word on how important and integrated science is in everyday life.
"We approach science as something that is part of everybody's life, every day and it's something that's extremely important. We focus really strongly, especially in AEP, on the science process and the fact that science is about asking questions, doing experiments, making predictions and finding out how things work and that's a really good way to get across to students that what they're doing in their everyday lives is science," she says.
For more information on AEP, which is proudly supported by the WA Government, BHP Billiton, Chevron, Rio Tinto and Woodside, you can contact Amanda McKenzie on 9215 0741 or via email.