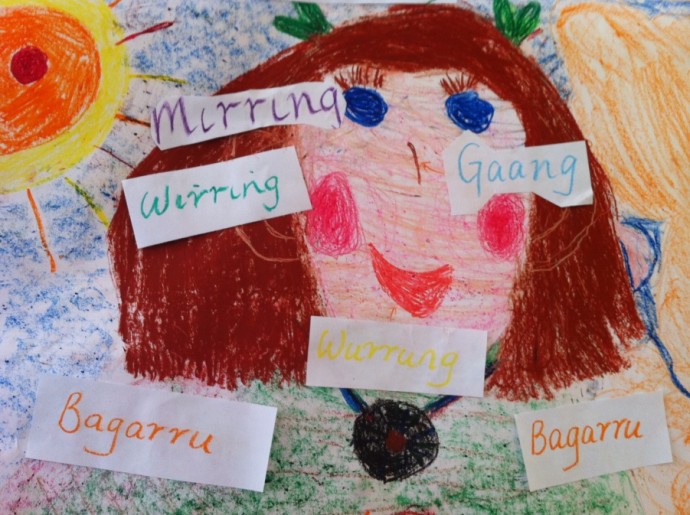 Two Victorian schools have been lucky enough to participate in a two-year Aboriginal languages' pilot program, now in its second year.
Melbourne's Thornbury Primary School and Heywood and District's Secondary College have been learning a variety of languages, along with the culture of each language group.
"Language and culture go hand-in-hand, and students learn lots about local cultural practices –both traditionally and in contemporary times," Vaso Elefsiniotis from the Victorian and Aboriginal Education Association Incorporated (VAEAI) says.
"For example in the Heywood Districts Secondary College's Gunditjmara Language Program, Year 8 students are getting organised to go out on Country to the Indigenous Protected Area (IPA) of Lake Condah to have a look at the Gunditjmara eel traps, as the unit they are covering this semester is Eels."
Through the program, all students have also had many opportunities that they would not otherwise have had; for example, Thornbury Primary School, who have been learning Woiwurrung the language of the Wurundjeri People.
The students have had the opportunity to perform at many public events including the opening of Puliima National Indigenous Languages Conference in August last year. They also got to visit a Japanese delegation at the Royal Melbourne Zoo last year and a team of Brazilian linguists earlier this term.
"The Aboriginal languages' program has been extremely beneficial for all students undertaking the course – making connections between the history and culture of where they live, developing understanding and appreciation for local language and culture, as well as encouraging their language acquisition and assisting the development of the different neural pathways that are engaged in language learning," Vaso explains.
"For Koorie students in particular, further benefits are around developing an enhanced sense of pride and awareness of local language and culture, particularly for students who don't have a strong connection to the community.
"For the school community overall, there is a sense of pride in being a school that offers a Koorie language; and being a school that is developing a sense of 'this is who we are'."
Vaso and the team at VAEAI hope that the Aboriginal language classes continue to grow in schools across the state, with several others beginning to offer Aboriginal language classes.
Some of these include Healesville Secondary with Woiwurrung, and Mildura Primary School and Chaffey Secondary College with the Barkanji language.
"What makes these language programs unique are the systems and supports that have been put in place to make them successful," Vaso says.