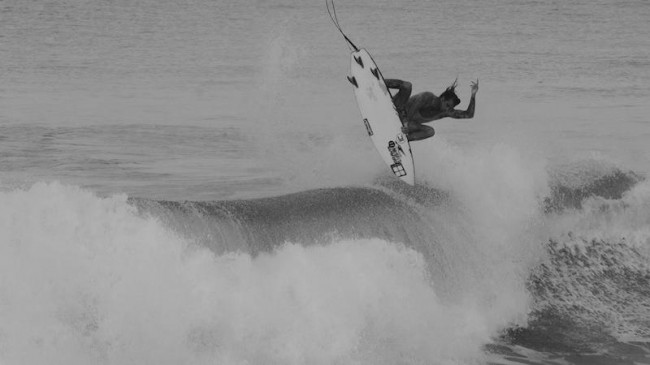 Otis Carey is a free-spirited man that uses the water, waves, and a surfboard to express himself culturally, spiritually and emotionally, living his life the way he wants to: in the moment.
Never straying too far from the surf, 24-year-old Otis explained that the first time he went to the beach he was two days old and that experience, with the help of his father, cemented his fixation with riding waves.
"My dad was always a fully hippie dude, always in the ocean and he kind of passed his love of the ocean onto me at a very young age. I was pretty young; I think I started surfing at about three," says the proud husband and father.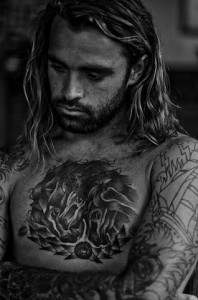 With a strong cultural background, having a Nan who is from the Gumbaynggirr people and Pop from the Bundjalung people, he respects his Aboriginality and says that his cultural heritage is a point of pride.
"Being Aboriginal is such a special thing on its own without even having a spiritual connection to the land. I'm just so proud of my heritage – words can't describe it," he says. "I've always tried to explain it but there's no way."
Being in the water is an outlet for Otis that enables him to feel at one with his ancestors – knowing that for centuries they lived off the beach.
"I just love the freedom, the feeling of being somewhere where I know my ancestors have lived and been for so long before us. I just love the feeling of it," he says.
Although he has competed in many competitions and has the Australian Indigenous Surfing Titles in Bells Beach approaching, he describes himself as a 'professional freelance surfer'.
"Basically I get paid to surf freely. I don't have any boundaries, I don't have to compete. I am already doing what I love to do – I've been doing my dream job for the last three years," he says.
"I don't think I could find words to describe my job at the moment. I guess it's just a dream come true, I'm very lucky."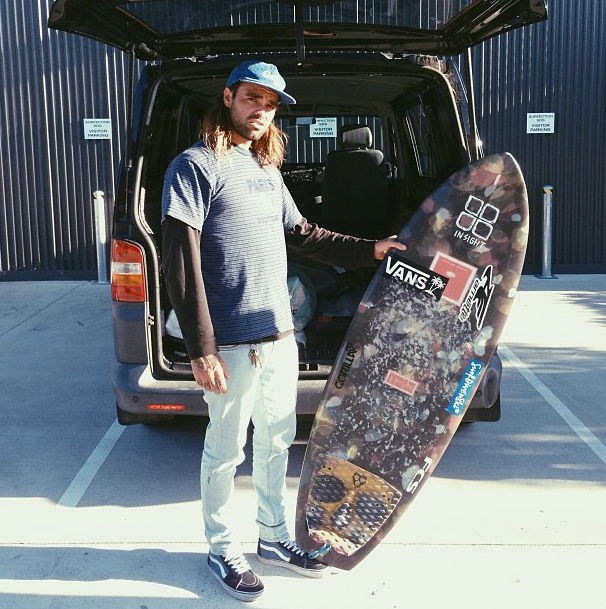 He has described Eckhart Tolle (named 'the most spiritually influential person in the world' by the Watkins Review) as one his favourite authors. Many of Tolle's books stress the importance of living in the now – a philosophy Otis lives his life by.
"I just enjoy what I have in front of me right now. I've always just enjoyed what I have in the present and never look back and never look forward," he says.
Obviously surfing has its dangers like shark attacks but these are rare with a one in 292,525 chance of being attacked. Nevertheless the Government has seen it appropriate to cull sharks and Otis thinks it's disgusting.
"I think it's pretty outrageous. Until a shark walks down the street and punches someone in the head, I don't think they should be culled," laughs Otis. "They're not doing anything wrong, they are where they belong."
You can support Otis by liking his Facebook page.