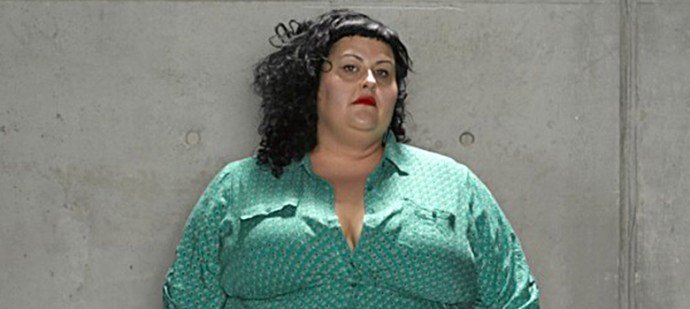 Force Majeure and Kelli Jean are busy producing a new dance theatre performance which aims to promote the acceptance of curves for the dancers and audience.
The directors and producers of the performance 'Nothing To Lose' are calling on all curvy Aboriginal and Torres Strait Islanders to audition for a part in the performance – no experience required.
In fact, Kelli says that people who have no experience are often the most interesting to watch and work with.
"Nothing To Lose is a dance theatre production that explores what it means to be living in an overweight body. We're trying raise awareness of the constant onslaught of negative imagery around bigger bodies, and actually take an objective perspective," Kelli explains.
"Basically what we're trying to do is show that people have different types of bodies that can move: everybody can dance, and everybody can move. We want to explore what it means to do that in a bigger body."
'Nothing To Lose' also aims to shake off the media's perception on plus sized dancers and to prove a point that they can get out there and look just as beautiful on stage as other dancers in the industry.
"Often the media portrays bigger bodies as quite stationary and unconnected to their physicality's where as in my experience as a bigger woman and with many of my friends, we all have this connection to our bodies," Kelli says.
"We all love to dance and get out there. We are in the world in this way and exploring that movement is something that we're really interested in."
The performance will tell the personal body image stories of the individual dancers who are selected through movement.
"We do a lot of work around the individual performer's stories. All of the movement and a lot of the stories that we talk about in the work will come from those specific people, so it's not like we write a story and they perform that, it's very much their own experiences of their own body," Kelli says.
One of Move It Mob Style's Season 4 hosts and dancer Ghenoa Gela is also working closely with the directors and producers of 'Nothing To Lose', giving them her own artistic input.
'Nothing To Lose' is set to hit stages in 2015.
Those interested in being part of the production are encouraged to apply by visiting the Force Majeure website and completing an expression of interest form before Monday, March 31.